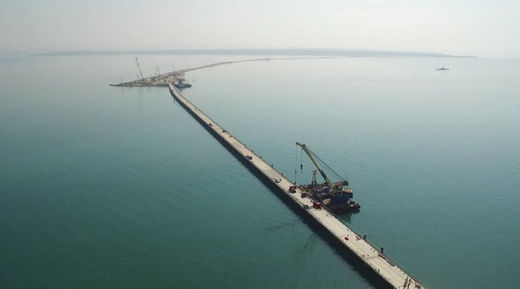 Mainland Russia is one step closer to a direct link to Crimea. Workers are building temporary bridges that will carry construction machinery and deliver materials to the Kerch bridge site. Eventually there will be three bridges, one is already working.
The Crimean Peninsula's only land border is with Ukraine, but currently regular passenger and cargo deliveries are organized by direct flights and ferries from ports in southern Russia.
The 19-kilometer long main bridge is expected to open in December 2018 and will connect Kerch in Crimea to mainland Russia and by-pass Ukraine.