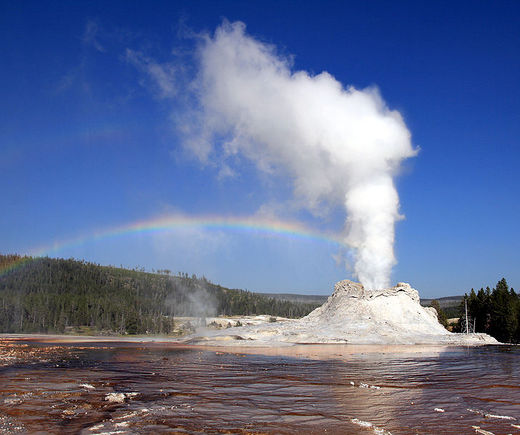 Yellowstone National Park assured guests and the public on Thursday that a super-volcano under the park was not expected to erupt anytime soon, despite an alarmist video that claimed bison had been seen fleeing to avoid such a calamity.
Yellowstone officials, who fielded dozens of calls and emails since the video went viral this week following an earthquake in the park, said the video actually shows bison galloping down a paved road that leads deeper into the park.
"It was a spring-like day and they were frisky. Contrary to online reports, it's a natural occurrence and not the end of the world," park spokeswoman Amy Bartlett said.