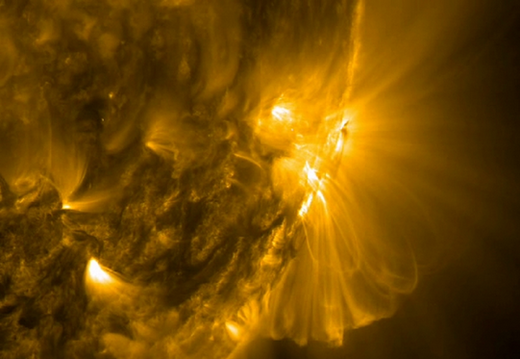 Physicists have figured out why we're all so attracted to stars.
For the first time ever, physicists from
Princeton Plasma Physics Laboratory
(which they call PPPL, even though that's essentially just making a spitting noise) believe they have begun to understand how stars and galaxies form their magnetic fields.
We already know
how planets get their magnetic fields
. It starts with swirling plasma-like liquids at the planet's core. Those churning liquids conduct electricity and create an electric charge. However, until now, the origin of magnetic fields around stars and galaxies (which are
by definition
areas that share a large magnetic field) has been a mystery.