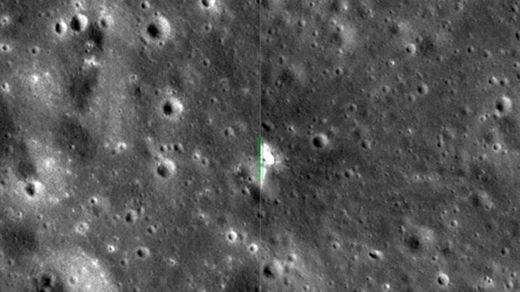 NASA's Lunar Reconnaissance Orbiter has revealed images of the lunar surface before and after the
largest recorded explosion detected
on the surface. The luminous flash was recorded by researchers at NASA's Marshall Space Flight Center in Huntsville.
An object the size of a small boulder hit the surface in Mare Imbrium two years ago, and exploded in a flash of light "nearly 10 times as bright as anything ever recorded before," NASA said. Since 2005 the Marshall group recorded over 300 flashes, assumed to be meteoroid impacts. The brightest recorded flash occurred on March 17, 2013.
The Lunar Reconnaissance Camera (LROC) scientists managed to obtain observations before and after the impact. The US space agency explained in a statement that comparing the actual size of the crater to the brightness of the flash helps to validate impact models.