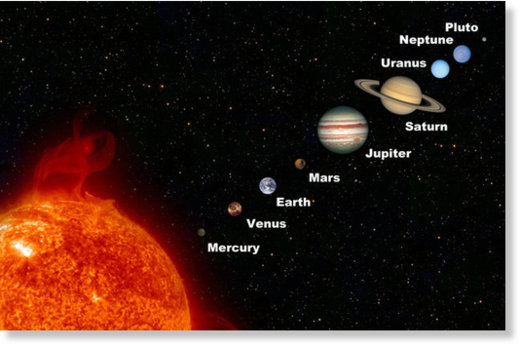 The solar system is all set to give a rare celestial show.
Mercury, Venus, Saturn, Mars and Jupiter will all be visible from Earth when they appear in a diagonal row before dawn on Wednesday, Jan. 20.
It's the first time the five bright planets
, so-called as they can usually be seen easily with the naked eye, have aligned in such a way for more than 10 years, reports EarthSky.org.
The phenomenon will continue every early morning until Feb. 20.