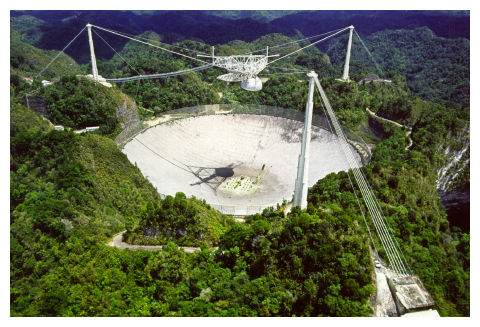 The Arecibo Observatory has captured one of the most fleeting, mysterious and rare deep-space events - a so-called "fast radio burst" (FRB) that lasted a mere three one-thousandths of a second. Cornell, McGill University and other astronomers report this peculiar event today (July 10) in the
Astrophysical Journal.
Until now, the Parkes Radio Telescope in New South Wales, Australia, had discovered all five previously known FRBs. This breakneck burst was found Nov. 2, 2012, and not formally reported until this paper, as astronomers needed to verify its authenticity and to rule out cosmic noise.
"It was a single pulse - additional observations of the same direction on the sky have shown nothing," said James Cordes, Cornell professor of astronomy and an author on the paper. "The nature of these bursts had been in doubt until recently, and the discovery at Arecibo cements the case that they are astrophysical, rather than some unique form of radio interference at Parkes."