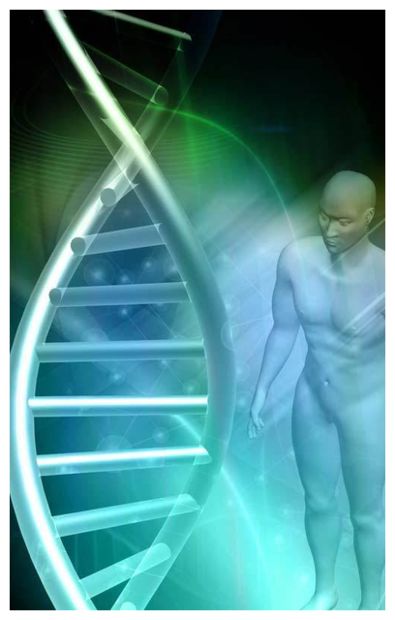 New findings by scientists at the University of California, Santa Cruz, suggest that an
evolutionary arms race between rival elements within the genomes of primates drove the evolution of complex regulatory networks
that orchestrate the activity of genes in every cell of our bodies.
The arms race is
between mobile DNA sequences
known as "retrotransposons" (a.k.a. "jumping genes") and the
genes that have evolved to control them
. The UC Santa Cruz researchers have, for the first time, identified genes in humans that make repressor proteins to shut down specific jumping genes. The researchers also traced the rapid evolution of the repressor genes in the primate lineage.
Their findings, published September 28 in
Nature
, show that over evolutionary time, primate genomes have undergone repeated episodes in which mutations in jumping genes allowed them to escape repression, which drove the evolution of new repressor genes, and so on. Furthermore, their findings suggest that repressor genes that originally evolved to shut down jumping genes have since come to play other regulatory roles in the genome.
"We have basically the same 20,000 protein-coding genes as a frog, yet our genome is much more complicated, with more layers of gene regulation. This study helps explain how that came about," said Sofie Salama, a research associate at the UC Santa Cruz Genomics Institute who led the study.