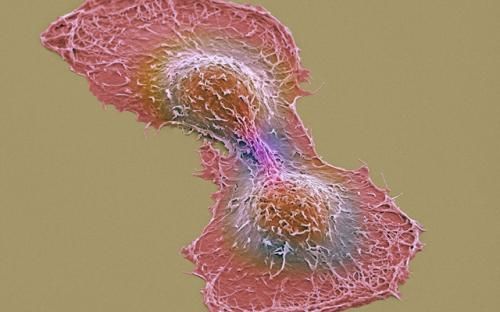 Researchers at the University of California, San Diego School of Medicine have identified a
microRNA molecule as a surprisingly crucial player in managing cell survival and growth
. The findings, published in the October 7 issue of
Cell Metabolism
, underscore the emerging recognition that non-coding RNAs - small molecules that are not translated into working proteins - help regulate basic cellular processes and may be key to developing new drugs and therapies.
Specifically, principal investigator Albert R. La Spada, MD, PhD, professor of cellular and molecular medicine, chief of the Division of Genetics in the Department of Pediatrics and associate director of the Institute for Genomic Medicine at UC San Diego, and colleagues found that a microRNA known as let-7 controls autophagy through the amino acid sensing pathway, which has emerged as the most potent activator of mTORC1 complex activity.
Autophagy is a fundamental process used by cells to degrade unnecessary components in times of starvation, releasing energy stores that help promote cell survival. Cells have further adapted autophagy for other purposes as well, including recycling dysfunctional components, immune response to pathogen invasion, surveillance against cancer and maintenance of protein and organelle control in the central nervous system. MTORC1 is a critical protein complex that regulates energy consumption and growth in cells.