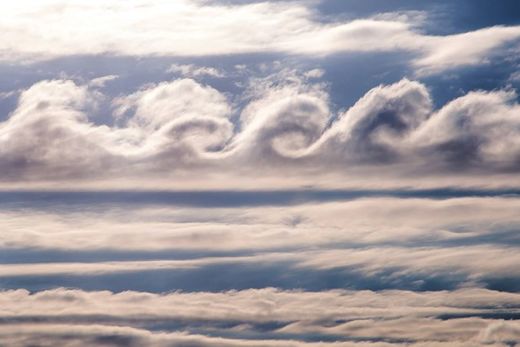 "Surfer's waves" are known for their
iconic series of curved hills all moving in the same direction
and this pattern isn't just confined to coastal beaches. Scientists have seen this pattern all over the known universe -
on a scale as small as the cellular level and as large as the galactic level.
According to two newly published studies - surfer's waves, also called
Kelvin-Helmholtz waves, can also be found in near-Earth space, a region of space that affects how solar radiation reaches our civilization.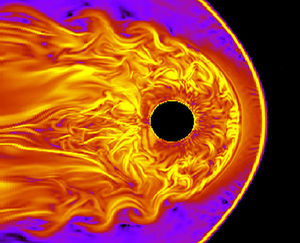 Scientists have known that Kelvin-Helmholtz waves are
caused by a fast fluid, such as wind, moving over a slower fluid, like the ocean
. This pattern can also be seen in cloud formations and on the surface of the sun.
"We have known before that Kelvin-Helmholtz waves
exist at the boundaries of Earth's magnetic environment
- but they were considered relatively rare and thought to only appear under specialized conditions," study author Shiva Kavosi, a space scientist at the University of New Hampshire, said
in a press release
. "It turns out they can appear under
any
conditions and are much more prevalent than we thought. They're present 20 percent of the time."