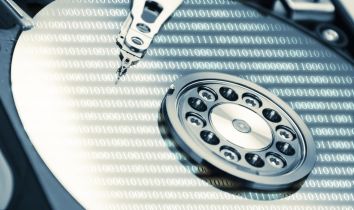 A developing form of
computer memory has the potential to store information more quickly and more cheaply, while using less energy
, than what's used today by the semiconductor industry, NYU Physics Professor Andrew Kent concludes.
In an analysis that appears in the journal
Nature Nanotechnology
, Kent and his colleague Daniel Worledge of the IBM Watson Research Center discuss a new type of memory,
spin-transfer-torque magnetic
random access memory (STT-MRAM).
STT-MRAM
relies on magnetism to store information
, like that used in existing hard drives. However, in contrast to hard drives, STT-MRAM is
written and read electrically
—that is, by
applying only electric currents
. It does not have moving parts like a magnetic hard drive and therefore can operate much faster than a hard drive. More significantly, STT-MRAM can operate as fast as the fastest semiconductor based random access memories, and thus be used as a computer and portable device's (e.g. smartphone) working memory—a memory that is accessed frequently.
As a result, these magnetic devices can used to improve the performance of such devices, adding speed while, at the same time, greatly reducing the amount of energy needed.