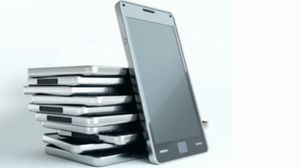 Last month we came across reports about a
15-year old boy
who built a 3D printer, and now we have this: A 12th standard boy has created a shoe that can charge mobile devices as you walk. The boy concerned has been identified as Rajesh Adhikari from Nainital, and his shoe takes complete advantage of the energy generated when a person walks, in order to charge a mobile phone.
According to a report by
ANI
, the idea of making such as waterproof charger struck Adhikari when it snowed heavily at his home town, leading to a power blackout. He had built the device to ensure that in such times, one could charge phones at least for basic communication. But this also means users will have to walk enough to charge the device. A new good reason for exercise perhaps!
Talking about the shoe-mobile charger, Adhikari told the news agency, "When we raise our feet, the spring gets released and the dynamo starts revolving, which generates current. We can charge our mobile phones while we are walking."