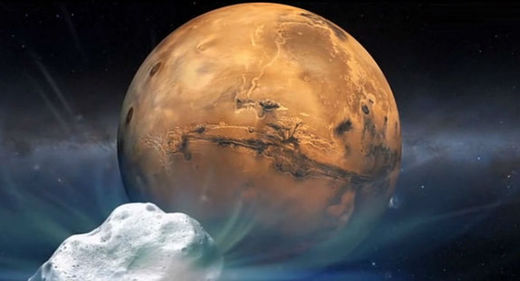 Fresh off successfully retrieving samples from an asteroid in 2011, Japan's space agency, JAXA, has just unveiled an even loftier goal: to land a probe on one of Mars' two moons. It would be a major milestone in prolonged spaceflight, and may even help us understand what became of the ancient, Martian oceans.
Our sister planet with perhaps the greatest potential for extraterrestrial life in the solar system, the Martian surface is already littered with signs of our extra-planetary reach. In 2008, the
Phoenix
lander went dark after being overwhelmed by a dust storm, and is just one of several defunct robots abandoned on the Martian surface.
In addition to these expired machines,
the red planet still hosts seven workable spacecraft.
Five float in orbit, while the
Opportunity
and
Curiosity
rovers still roam the desert examining rocks and sand and soil.