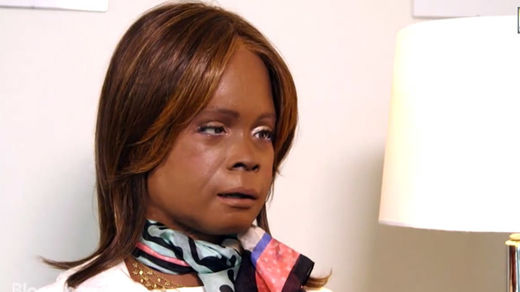 An Artificial Intelligence pioneer is embracing the controversial idea of uploading the memories, thoughts and feelings of a living person into a computer to create a Mind Clone or "second self." The prototype for this new self is called 'Bina-48'.
Entrepreneur Martine Rothblatt has created a new robotic head that she hopes, one day in the future, humans will be able to upload their minds into. Bina-48 is named after Rothblatt's real-life wife, Bina Aspen, and serves as a proof-of-concept for the futuristic idea. The robot version is designed to carry on a conversation, with scientists hoping that these mind clones could give human owners a sort of artificial afterlife.
"I believe Mind Clones will be humanity's biggest invention. The market opportunity is limitless," Rothblatt told Bloomberg News. "Ultimately - just like we all want a smart phone, we all want a social media account - we are all going to want a Mind Clone. It will make everything in our life more useful, more valuable. It will give us twice as much time to do everything."