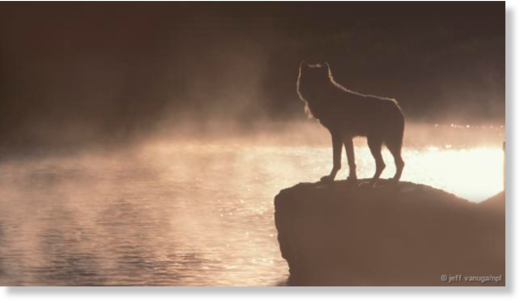 Wolves are either regarded as terrifying rabid killers, or beautiful examples of nature at its wildest
Reputation:
Wolves have two public images. They inspire feelings of fear for their mad-eyed drooling, biting of children, and killing of livestock. But they also draw admiration for their strong, family-centric society, and as flagships of wild nature.
Reality:
These extreme views of wolves are deeply held, but are rooted in history rather than modern-day reality. In the highly modified landscapes of Europe and North America, it is time to rethink the meaning of wolf.
How many wolves are there in Europe? If I'd answered this question a year ago, I might have suggested 1000. I would have been wrong, by an order of magnitude.
"If we'd been back in the 1970s then we'd have been talking about an endangered species," says John Linnell of the Norwegian Institute for Nature Research in Trondheim, and a member of the International Union for Conservation of Nature's Large Carnivore Initiative for Europe.
However, over the last 40 years wolves have made an incredible comeback across the continent. "At the moment we're talking about 12,000 wolves in Europe
," says Linnell. During the same period, the US population has also expanded rapidly, he says.
That's a lot of wolves. So is there any truth in the notion that wolves pose a danger to humans?