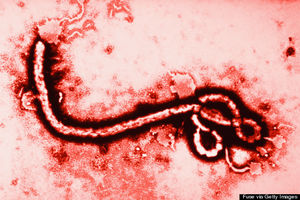 Hospital workers and public health officials in the U.S. have come under fire for a series of missteps in their response to the Ebola crisis, from
initially misdiagnosing Thomas Eric Duncan
to
allowing a nurse who cared for him
at a Dallas hospital to fly on a commercial airliner shortly before she too was diagnosed with the deadly illness.
Now an engineering professor with expertise in assessing the risks posed by pathogens claims he's identified another big problem with authorities' response to the crisis.
In a paper published Oct. 14 in the journal
PLOS Currents: Outbreaks
, Drexel University's
Dr. Charles N. Haas
argues that there's not enough evidence to support the recommended 21-day quarantine period for people suspected of harboring the virus
.