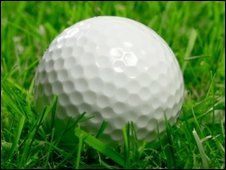 Keen golfers are being warned by doctors that they could be risking their hearing for their sport.
Players who use a new generation of thin-faced titanium drivers to propel the ball further should consider wearing ear plugs, experts advise.
Ear specialists suspect the "sonic boom" the metal club head makes when it strikes the ball damaged the hearing of a 55-year-old golfer they treated.