If you ever argued with your mother when she told you to get some sleep after studying for an exam instead of pulling an all-nighter, you owe her an apology, because it turns out she's right. And now, scientists are beginning to understand why.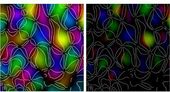 In research published this week in
Neuron
, Marcos Frank, PhD, Assistant Professor of Neuroscience, at the University of Pennsylvania School of Medicine, postdoctoral researcher Sara Aton, PhD, and colleagues describe for the first time how cellular changes in the sleeping brain promote the formation of memories.
"This is the first real direct insight into how the brain, on a cellular level, changes the strength of its connections during sleep," Frank says.
The findings, says Frank, reveal that the brain during sleep is fundamentally different from the brain during wakefulness.