Two months ago Clem Fennell was fading fast.
The victim of an aggressive type of dementia, the 57-year-old businessmen was unable to answer the phone, order a meal or string more than a couple of words together.
In desperation, his family agreed to try a revolutionary new treatment - a bizarre-looking, experimental helmet devised by a British GP that bathes the brain in infra-red light twice a day.
To their astonishment, Mr Fennel began to make an astonishing recovery in just three weeks.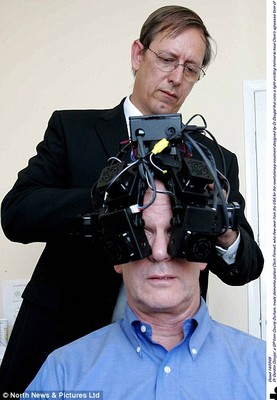 ©North News and Pictures Ltd
Dr Gordon Dougal, a GP from County Durham, treated dementia patient Clem Fennell with his infra-red device