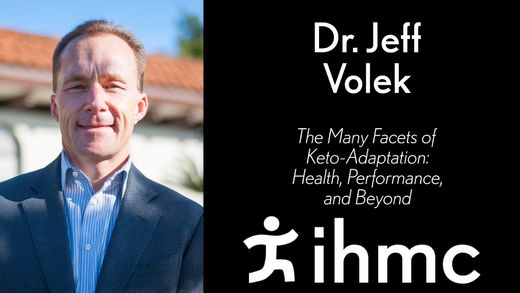 Obesity is a condition of excess fat accumulation in adipocytes where the person is literally stuck in storage mode diverting a disproportionate amount of calories into fat cells as opposed to oxidation. Thus it is more productive to think of obesity as a problem in 'energy flow' rather than energy expenditure (i.e., calories in, calories out).
The most efficient approach to accelerate the body's ability to access and burn body fat is to restrict dietary carbohydrate while increasing fat intake for a period of several weeks, after which fatty acids and ketones become the primary fuel at rest and during submaximal exercise.
The coordinated set of metabolic adaptations that ensure proper inter-organ fuel supply in the face of low carbohydrate availability is referred to as keto- adaptation.
This unique metabolic state has recently been shown to have widespread and profound therapeutic and performance-enhancing effects ranging from reversing type 2 diabetes to shrinking tumors to allowing ultra-endurance runners to set course records.
This presentation will discuss the physiologic effects of very low carbohydrate diets with an emphasis on their unique effects on both features of metabolic syndrome and human performance.