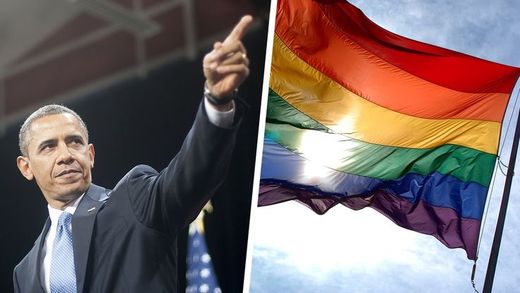 US President Barack Obama, has called for an end to psychiatric therapy treatments aimed at 'repairing' gay, lesbian and transgender youth.
"Tonight, somewhere in America, a young person, let's say a young man, will struggle to fall to sleep, wrestling alone with a secret he's held as long as he can remember. Soon, perhaps, he will decide it's time to let that secret out. What happens next depends on him, his family, as well as his friends and his teachers and his community. But it also depends on us — on the kind of society we engender, the kind of future we build," said Obama.
In a statement
, posted alongside a
WhiteHouse.gov petition
, made in honor of 17-year-old transgender youth Leelah Alcorn—who in December threw herself in front of a tractor-trailer, after
writing in her online suicide note that religious therapists had tried to convert her back to being a boy
—
Obama condemned the practice supported by socially conservative organizations and religious doctors.
The petition received over 120,000 signatures in three months.