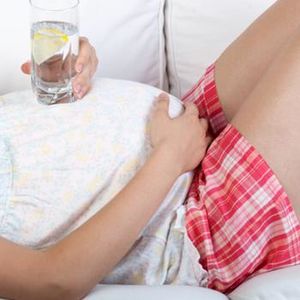 There's something in the water for moms-to-be to be afraid of because it's causing stillbirths and other pregnancy complications. Researchers from the Boston University Medical Center found a dangerous chemical in drinking water, and published their
findings
in the journal
Environmental Health.
The pregnant women of Cape Cod, Mass., were experiencing some abnormally high rates of pregnancy complications and researchers set out to find what was making them twice as likely to have a stillbirth, and 1.35 times more likely to have a placenta abruption and high risk of vaginal bleeding. It wasn't until researchers looked into their drinking water that they found the cause;
a sickening chemical called tetrachloroethylene (PCE) was harming moms and their unborn babies.