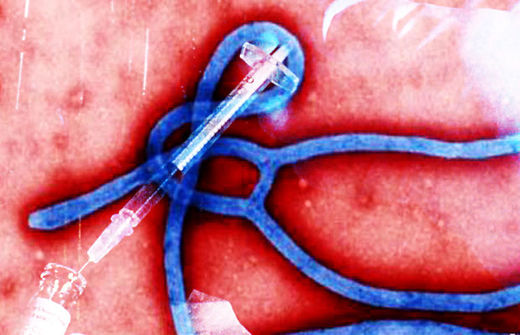 This story just popped up on
USA Today
this evening: "New Ebola vaccine study has begun in Maryland."
Paragraph 1:
The first human trials of a Canadian Ebola vaccine began Monday, part of a flood of experimental therapies rushed into testing to battle the Ebola epidemic.
Great.
Another experimental vaccine is being fast-tracked and rushed out thanks to a carefully planned fearporn propaganda campaign designed to ultimately make Big Pharma a lot of big profits. No one is talking about any natural alternatives, underlying nutritional deficiency issues or water treatment problems already plaguing Africa, or the fact that even
the guy who designed the Ebola test
says it's unreliable or the fact that
stories
have leaked out here and there in the African newspapers that people are purposefully poisoning city water wells with formaldehyde which, when ingested, can cause corrosive injuries that appear much like the symptoms of late-stage Ebola.