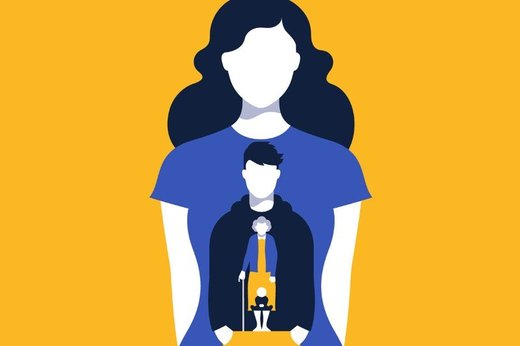 How's this for caring? Without being in the same room, building or even the same city as your mother, you can literally patch up her heart. Or your child can patch up yours. It's an idea that takes getting used to at first, but hear us out: you probably left tiny little bits of you inside your mother. And you got stuff from her, too: her cells take up residence in most of your organs, perhaps even your brain. They live there for years, decades even, meddling with your biology and your health.
Sure, your blood, skin, brain and lungs are made up of your own cells, but not entirely.
Most of us are walking, talking patchworks of cells, with emissaries from our mother, children or even our siblings infiltrating every part of our bodies
. Welcome to the bizarre world of microchimerism.
You are more than the sum of your cells. This idea came to prominence in mid-90s, when molecular biologist Richard Jefferson realised that the microbes inside and on us play an integral role in how healthy we are.
The idea emerged in the 1970s, when
cells with male Y chromosomes
were detected in the blood of pregnant women. Until then, we assumed that a mother's body and her child's were kept completely separate during pregnancy. Their blood came into close proximity in the placenta -- that large, messy bundle of blood vessels connecting mother and child via the umbilical cord -- but never actually mixed. Nutrients, oxygen and waste shuttled from one to the other through filters.