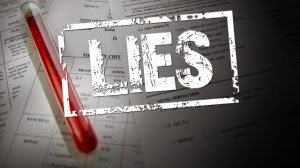 From very early on in life, everyone learns how important math is, especially that one and one equal two, not three or even two-and-a-half! However, when it comes to statistics and other mathematical markers for business, industry, and even science, numbers sometimes belie the reality of the facts, depending upon who wants to prove what, and to whom.
Recently, I've been thinking about the cost of healthcare—or is it sickness care—in the United States, and how it's been escalating despite the purported advances in medical science and even the outlandish contention that vaccines can help to reduce sickness and its costs by improving, what's euphemistically called, 'herd immunity'.
Let's get one thing accurate: I don't consider myself—or any person—to be a member of any animal herd. I'm a human being with intelligence and unalienable rights granted by the very act of my being born with those implicit rights every person comes into life with: Life, which includes being able to breathe air, drink water, and eat food to maintain health and bodily functions; liberty—the very essence of freedom, i.e., to be free from control mechanisms by individuals, spouses, family or friends, and most of all, by governments, especially those referred to as dictatorial; and happiness, a state of being that depends upon many contributing factors, which some humans can control and others that we cannot, but definitely impact our very lives, often in ways we always can't clearly understand or define.
One overarching mechanism affecting everyone in the United States, at least, is bureaucratic control and its dictates, along with an apparent belief that government owns our children, our wealth, and even our bodies! What leads me to such a conclusion?
Nothing is more demonstrable than how healthcare with all its ancillary aspects operates with dogmatic and dictatorial force of law, regardless of an individual's right to self-determination given to him or her as an inherent birthright.