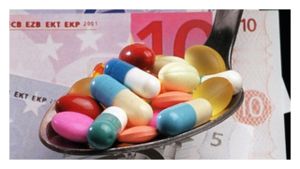 Drug manufacturer Aspen Pharmacare has reportedly threatened to stop selling its leukaemia and ovarian cancer treatments in Spain if Health Minister Ana Mato refuses to raise fixed purchase prices by up to 4,000 percent.
According to online daily El Confidencial Digital, the habitual bargaining between Aspen and the Ministry of Health has taken a turn for the worse.
The South African manufacturer of generic medicines is currently undergoing a rapid expansion in international markets.
The company is allegedly insisting on massive price increases for a number of drugs but the Ministry has flatly refused.
Sources close to the negotiations reportedly told El Confidencial that the company might refuse to continue supplying the Spanish market in the next few weeks because of lack of profitability.
Spanish law, however, states that companies must continue to supply pharmacies or run the risk of incurring penalties.
Prices for medicines in Spain are usually set after a deal is struck between the government and pharmaceutical manufacturers.