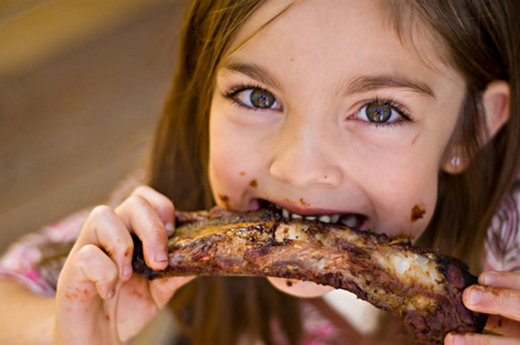 Meat eating made us human.
The anthropological evidence strongly supports the idea that the addition of increasingly
larger amounts of meat in the diet of our predecessors was essential in the evolution of the large human brain
. Our
large brains came at the metabolic expense of our guts, which shrank as our brains grew
.
In April 1995 an article appeared in the journal
Current Anthropology
that was an intellectual
tour de force
and, in my view, an example of a perfect theoretical paper. "
The Expensive-Tissue Hypothesis
" (ETH) by Leslie Aiello and Peter Wheeler demonstrated by a brilliant thought experiment that
our species didn't evolve to eat meat but evolved
because
it ate meat
.