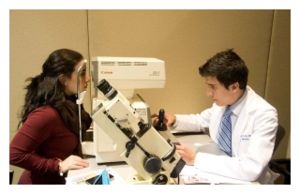 Americans are increasingly skipping needed health care because they can't afford it, according to the
Commonwealth Fund 2012 Biennial Health Insurance Survey
.
Living Without Health Insurance
In 2012, 80 million people reported not seeing a doctor when sick or not filling a prescription because of cost. In 2003, 63 million people similarly reported skipping needed care due to cost. Accounting for the growth in population during those years, the percentages are 25.5 percent in 2012 versus 21.7 percent in 2003 - a rise of almost four percent.
The survey also found nearly half of all working-age U.S. adults - eighty-four million people - went without health insurance for a time last year or had out-of-pocket costs that were so high relative to their income they were considered underinsured.
On the other hand, the proportion of young adults ages 19-25 who were uninsured during the year fell from 48 percent to 41 percent between 2010 and 2012, reversing a nearly decade-long trend of rising uninsured rates in that age group. The authors of the survey, "Insuring the Future: Current Trends in Health Coverage and the Effects of Implementing the Affordable Care Act," believe this reversal is likely due to a provision in the 2010 Affordable Care Act allowing young adults to stay on their parents' health insurance until age 26.
The percentage of Americans who were uninsured, underinsured, or had gaps in their health coverage grew steadily between 2003 and 2010; however, between 2010 and 2012, the numbers specific to underinsured adults leveled off, according to the survey.