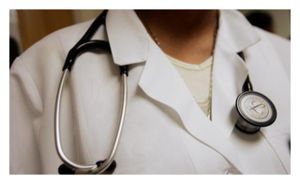 In 2012, south Florida ophthalmologist Salomon Melgen received $20.8 million in Medicare payments, the highest amount the government health plan for the elderly and disabled paid an individual provider that year, according to a Reuters analysis of federal data released on Wednesday.
A California laboratory received $190 million, the most Medicare paid a single entity in 2012.
Family physician Tatiana Pavlova Greenfield, who practices in Maryland, may have received an average of more than $86,000 per patient that year, according to the Reuters review, and $3.3 million in total. That compares to an average of $2,200 per Medicare patient in 2012. Asked for comment, an employee at the office where Greenfield worked said she "had left the country."
After decades of litigation and over the strenuous objections of the American Medical Association, the leading U.S. doctors group, the federal Centers for Medicare and Medicaid Services (CMS) made public for the first time how much Medicare pays individual doctors and other providers.