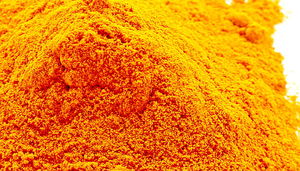 Berberine is a yellow-colored alkaloid compound found in several different plants, including European barberry, goldenseal, goldthread, Oregon grape, phellodendron, and tree turmeric.
Berberine has antibacterial, anti-inflammatory, and immune-enhancing properties. It's effective against a wide range of bacteria, protozoa, and fungi. It can be used topically on cuts and other wounds, and it's perhaps most commonly used to treat gastrointestinal issues, including traveller's diarrhea and that from food poisoning.
However, what newer research is uncovering (and what traditional medicine has likely known for centuries) is that the benefits of berberine extend far beyond its antimicrobial properties. As reported in the
Natural Medicine Journal
:
1
"In recent years, the botanical extract berberine has been pushed from relative obscurity to front and center on our supplement shelves due to newly published research. Over a third of the approximately 2,800 studies on berberine listed on PubMed were published in the last 5 years. These studies reveal that berberine may have clinical applications in a range of conditions."