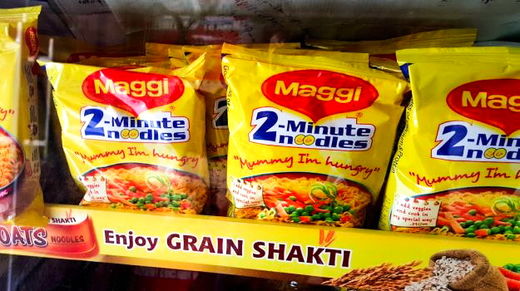 India is pursuing a $100 million case against the Swiss food giant Nestle over "unfair trade practices." Despite high levels of lead found in Nestle's popular Maggi noodles, a court overturned a national ban, insisting on fresh tests before sales resume.
The official complaint against Nestle involves damages caused by misleading advertisements related to the Maggi noodles product. The lawsuit was filed with the country's top consumer court, the National Consumer Disputes Redressal Commission (NCDRC), requesting damages of 6,400 million rupees ($98.6 million).
"Our complaint is over their unfair trade practices and the court will now issue them notices to hear their response," AFP quoted Additional Secretary at the Ministry of Consumer Affairs, G. Gurcharan, as saying. The food safety regulator banned Maggi noodles in June, citing unsafe levels of lead, which were found during laboratory tests ordered back in April. The
tests also revealed that the flavor enhancing chemical monosodium glutamate, or

MSG, is not listed in the product's ingredients

.