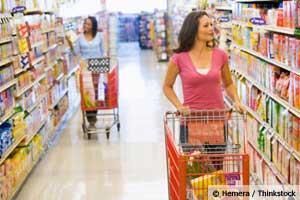 There is a big secret out there in the grocery store aisles that no one wants you to know. There is a hoax of monumental proportions that is being perpetrated on the American public.
Before I tell you what it is, let me remind you of some things that you already know.
It's no secret at all that the American economy is in dire straits.
Unemployment has skyrocketed
and today's dollars buy a lot less than the dollars of just a few years ago. Even the most thrifty shopper
will pay substantially more
for a cart full of groceries. To make matters worse, our
country's main food-producing areas have been devastated by droughts
, and you can expect that prices will only go up from here.
So people work for slave wages, if they can find work at all, then go to the grocery store and buy what they can afford. And that is where the secret comes in.