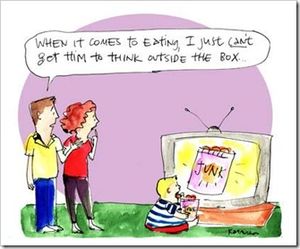 A newly published research study examining only marketing directed at children on the interior and exterior of fast food restaurants has found that black, as well as middle-income communities and rural areas, are disproportionately exposed to such marketing tactics.
Authored by Arizona State University researcher Punam Ohri-Vachaspati and her colleagues, the study is the first to examine the use of child-directed marketing on the interior and exterior of fast food restaurants and its relationship to demographics. It adds to a substantial body of literature on the effects of various marketing efforts on fast food consumption and their relationship to health outcomes in children.
In the United States,
fast food is the second largest source of total energy in the diets of children and adolescents
. It provides 13 percent of total calories consumed by 2- to 18-year-olds.
Every day, almost a third of children aged 2 to 11 years and more than 40 percent of 12- to 19-year-olds consume food and drinks from fast food restaurants.