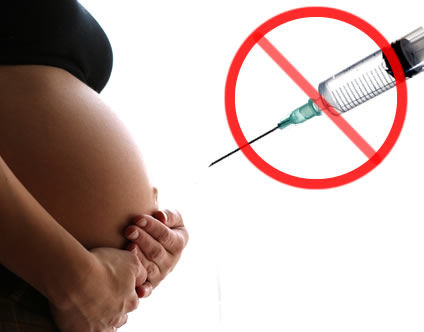 The rush to vaccinate pregnant mothers is on and from commercials, to TV shows and bill boards, you can't miss the propaganda--it's everywhere. Not only does the CDC admit flu shots don't work, but there is absolutely no evidence that any influenza vaccine prevents the flu for pregnant women (or others) any more than a placebo.
In 2014, the CDC
published a report
documenting an influenza outbreak which occurred among fully vaccinated populations.
Media outlets such as the
Huffington Post
,
Seattle Times
and
ABC News
then began to report based on the CDC's own admissions, that flu shot formulations were ineffective to prevent the actual illness.