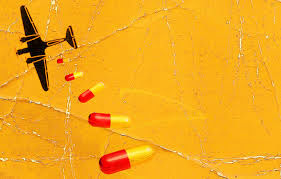 It's the latest thing. Psychiatrists are giving children in poor neighborhoods Adderall, a dangerous stimulant, by making false diagnoses of ADHD, or no diagnoses at all. Their aim? To "promote social justice," to improve academic performance in school.
Leading the way is Dr. Michael Anderson, a pediatrician in the Atlanta area. Incredibly, Anderson told the
New York Times
(
"Attention Disorder or Not, Pills to Help in School"
) his diagnoses of
ADHD
are "made up," "an excuse" to hand out the drugs.
"
We've decided as a society that it's too expensive to modify the kid's environment. So we have to modify the kid
," Anderson said.
It would be hard to find a clearer mission statement from a psychiatrist: mind control.