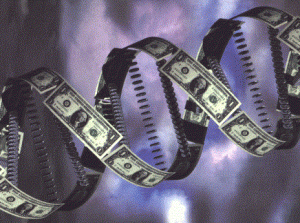 Modern medicine would have you believe that genetically, we are all predetermined to have poor health or some type of disease sooner or later in life. That it's "out of our hands", with the only available means of treatment being what they deem to be "scientifically sound" ...
Pharmaceutical drugs
. FDA approved, of course!
It is funny to me how there is one major component conveniently missing when "medical healthcare experts" discuss major diseases like cancer and heart disease.
The poisons that we are exposed on a daily basis!
Lifestyles full of bad diets with plenty chemical-ridden processed foods, chemical-ridden processed meats, unnatural amounts of processed artificial sugars, dangerous diet myths promoting low fat and man-made replacement foods (touted as healthier than what nature has provided), along with little to no real exercise, and topped off with every form of stress imaginable. And don't forget about pollution, pharmaceutical-ridden tap water, mercury and oil saturated oceans, and on and on... !!
So, how can we really believe that
cancer
,
diabetes
,
heart disease
and
autoimmune
disorders could be genetically driven?