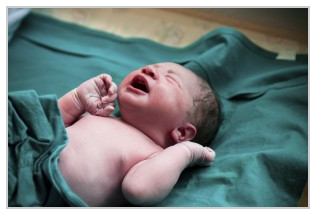 Giving antibiotics to mothers while they are giving birth affects the process of establishing the intestinal microbiota of the new born baby
, according to a study led by the
Spanish National Research Council (Consejo Superior de Investigaciones Científicas de España-CSIC, in Spanish)
and recently
published in Journal of Pediatrics
. In the case of premature babies, the study says, the alterations could be even more serious.
At birth, bacterial colonization of the gut begins, and this is key to the maturation of a newborn's immune system.
Any disruption that occurs in this process, experts believe, could increase the risk of the baby suffering various diseases in the future
. "In previous studies we have found large differences in the process of bacterial colonization between preterm and term infants and wanted to delve into perinatal factors responsible for these differences. We knew that breastfeeding, vaginal delivery and antibiotics could be key factors," explains to Gut Microbiota Worldwatch
Miguel Gueimonde
, lead author of the study.