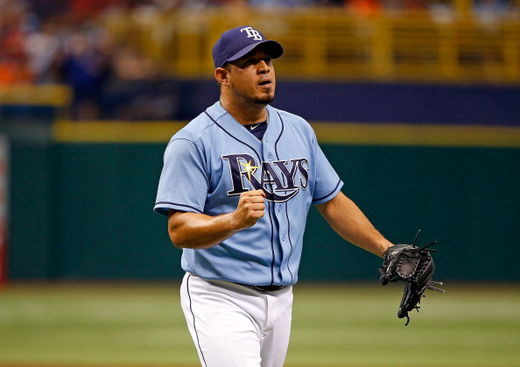 Tampa Bay Rays pitcher Joel Peralta is suffering from symptoms that resemble those of the Chikungunya virus and expects the team to put him on the disabled list.
Peralta went home to the Dominican Republic during the All-Star break and explained that he began feeling sick on Friday.
"I've had a fever and pain in my joints," Peralta said by telephone on Monday to
MLB.com
. "Feels like all my joints are sore. That's how I feel."
The Chikungunya virus has become more common in Caribbean countries and is spread through mosquitoes. The veteran reliever shared that he remembers coming into contact with some while he was in the Dominican Republic.
"I think so," Peralta told
MLB.co
m. "I kind of remember getting bit by a mosquito. One or two times."
He explained that the only treatment has been Advil and Tylenol for his fever.