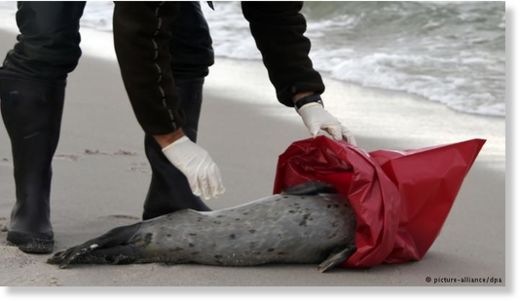 Hundreds of dead seals have been washing up on Germany's North Sea coast since the beginning of October. Researchers have now found the cause of death: the avian flu virus.
Since early October, 609 dead or dying seals have been found on the coasts of the German North Sea islands of Sylt, Heligoland, Amrum and Föhr.
"That is more than we normally find,"
Hendrik Brunckhorst tells DW. Brunckhorst is a biologist and spokesman for the Schleswig-Holstein Wadden Sea National Park, a favorite habitat for the seals.
Typically, according to Brunckhorst, one to two thousand seals wash ashore in this part of Germany every year. Six hundred in less than a month, therefore, is indeed an "increased death rate."
The number of unreported cases is far higher, since only a percentage of the dead animals are actually found: Most of them are lost in the oceans.