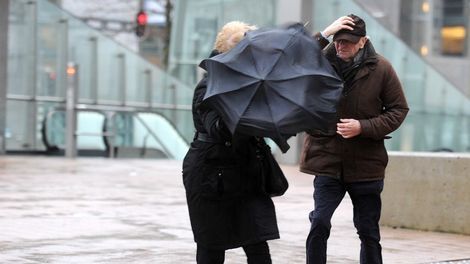 Winds of up to storm force nine are expected to batter coastal parts of the Netherlands on Tuesday evening, as the tail end of hurricane Gonzalo hits mainland Europe.
Heavy showers will move across the country from the west, bringing strong gusts and thunder and lightning at times, the KNMI weather bureau said. The KNMI has issued a code yellow weather warning for the entire country.
Some sea sluices in the far north of the country have been closed because of the likely impact of the strong winds and high tide. Water levels in the far north are expected to reach up to
3.6 metres above their normal level, making localised flooding likely
.