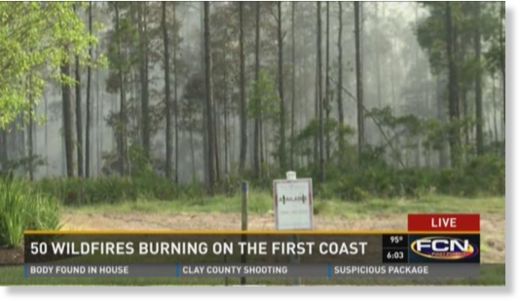 Wildfires are consuming more than a square mile of forest as 50 fires burn throughout Northeast Florida, including a fire in Nocatee that came within 20 feet of homes, according to the Florida Forest Service.
Greg Dunn, senior forester, said three bulldozers plowed about two miles of fire lines in the Nocatee area to contain the 8-acre fire.
Storms soaked parts of Northeast Florida Sunday night, although it was a mixed bag for fire officials.
While the rain was helpful, lightning bolts compounded the problem by igniting more fires.
Of the 50 fires burning 720 acres in Baker, Clay, Duval, Nassau, Putnam and St. Johns counties, 37 of them have been started by lightning, according to the Forest Service.