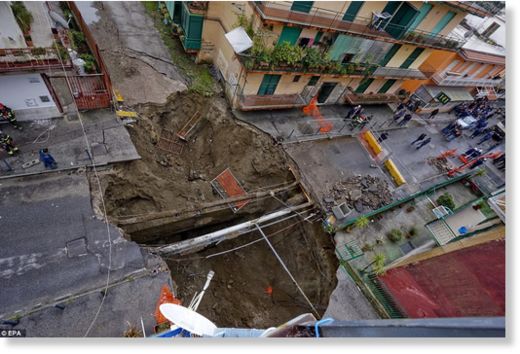 Residents in Naples, Italy woke up this morning to a massive sinkhole that opened up in the middle of a street.
Officials say the sinkhole started off as a depression in the road and is most likely caused by a broken sewer.
'It was 5 this morning when I heard a huge thud. I looked out and saw the road collapse and swallow a car,' a woman who lives in a neighboring apartment told Il Mattino.