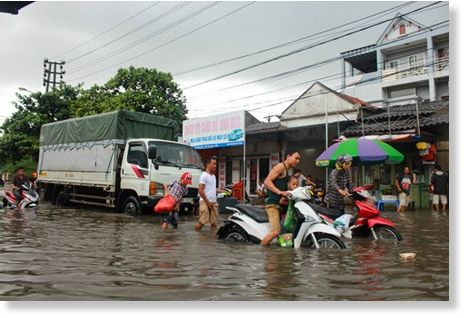 The death toll rose to 11 in record floods in northern Vietnam, with at least six people still missing, authorities said Tuesday.
The latest victims include a mother and son whose house collapsed and buried them, according to Quang Ninh provincial department of agriculture.
"The possibility to find the six alive is very small," said Nguyen Duc Long, chairman of the province.
Floods triggered by heavy rains have damaged nearly 3,000 houses, and thousands of people have fled to safety, authorities said.