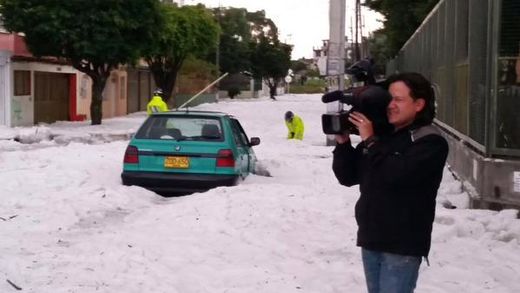 Colombia's capital Bogota was surprised on Sunday by a major hail storm that
covered the south of the city with a 60 centimeter (24-inch) layer of icy snow
.
The excessive hail caused a number of emergencies across the city.
The most affected were Santa Isabel, La Fragua and El Restrepo.
The Bogota Fire Department reported that rainfall "generated water depths of between 15 and 20 inches accompanied by ice". However, no cases of gravity are presented.
The first census said at least 500 homes were affected. Late into the night Sunday, backhoes worked on the streets to remove the ice.