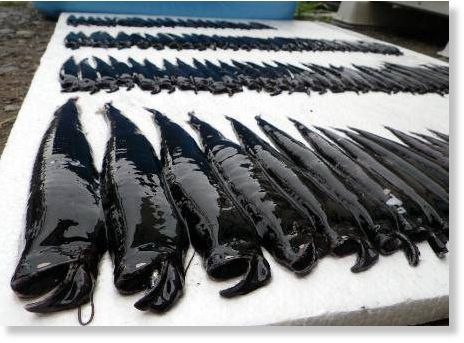 A catastrophe is happening in the depths of the sea but nobody knows why!
Was it a sign for the July 13, 2014 earthquake? Reading sign before Japan earthquake in July 2014!
Japanese Fishermen catch 105 "Photonectes" fish near the coast of the province of Kochi.
But, what's weird is that this fish species naturally lives at
1,000 meters under the water surface
According to the fishermen, fishing nets were only 70 meters deep.
Moreover, another rare deep-sea fish was caught in abundance (46 tons) although the daily average is about 200 kilo
..