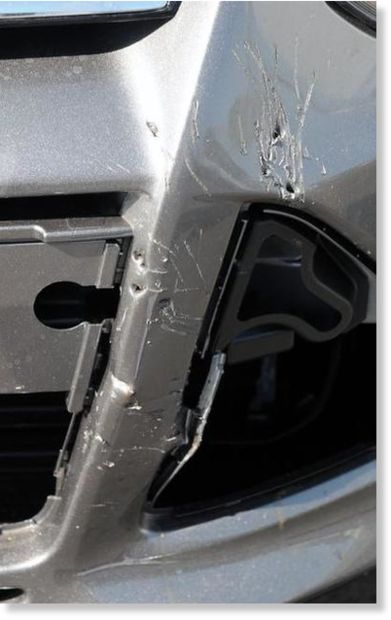 A group of dogs has caused thousands of dollars' worth of damage to three vehicles this week at Heritage Ford in Modesto.
The first incident occurred sometime late Monday night or early Tuesday morning, said commercial/fleet sales manager Jerry Urban.
Employees arrived at work
to find claw marks and dents all over the bumper, grille and fenders of a car. The fender of a truck had also been clawed and chewed on.
Urban assumed the damage had been done by dogs; there was fur left on the car, blood near bite marks and the smell of urine.
He said the dealership's security company confirmed later in the week that the vandals were dogs, just in time to for them to strike again.