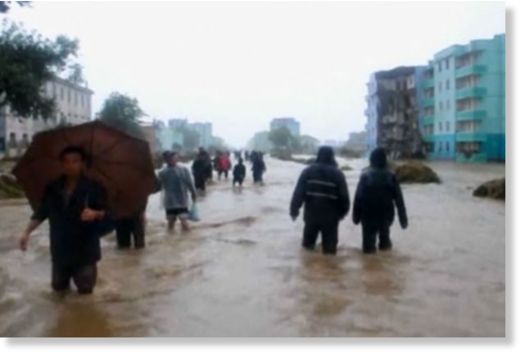 Devastating footage have been released by North Korea showing the torrential rain and flash floods that have killed 40 and driven more than 11,000 from their homes.
Homes and building have been wrecked after 250mm of rain fell last weekend.
Video broadcast by North's official news agency KCNA on Thursday showed people walking through flooded streets, farmland and a vehicle submerge in mud.
Following the downpour, authorities in neighbouring China worked with North Korean border officials to evacuate 484 Chinese tourists, according to a Chinese news website.