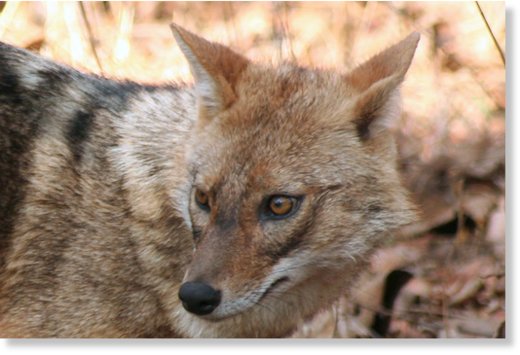 Devotees sleeping inside the dargah Shehdana Wali got the scare of their life
when a jackal entered the premises late on Wednesday and attacked three youths, injuring them severely.
The animal seemed to have gone berserk as it first bit into a youth's legs and clawed at him. As the devotees tried to save him and themselves, the jackal attacked two other youths - 19-year-old Faiz and Arif (24). The duo, along with 25-year-old Farman Ali, was admitted to the district hospital by locals.
After more than an hour of struggle
, a few devotees managed to put a blanket on the animal and capture it after which they beat it up. They then took it to the Baradari police station, where cops also allegedly beat up the animal and asked locals to take it back.
The poor animal would have most likely died had it not been for the timely intervention of a team of People for Animals, which got him admitted to the Indian Veterinary Research Institute.