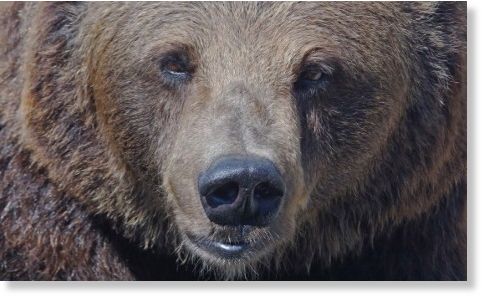 A Swedish man has spoken about his close brush with death
when a bear he believed he had killed lunged up and launched a violent attack on himself and his hunting partner on the first day of Sweden's annual cull.
Roles were reversed at the start of Sweden's annual bear hunt on Friday when two Swedish hunters had to be taken to hospital after they were attacked by their own prey.
"I had had my eye on this bear for a week and a half, because it had been walking around eating oats in this area," Per-Anders Wärme from Bollnäs in northern Sweden told regional newspaper
Hela Hälsingland
after the incident.
He and his friend had fired two shots at a bear just after the hunt got under way early on Friday morning. But when they walked up to the prey it turned out it was still alive.
Keen to exert his revenge, the 270-kilo beast lunged at Wärme's colleague, who fell to the ground. And as the 49-year-old tried to get hold of his rifle and rescue the other man the bear came towards him instead.