The Connecticut teen who has been in
state custody for more than a year
after her parents were accused of medical child abuse after disputing a diagnosis has apparently penned a note, giving a look into how she says she's being treated.
"They hurt me all the time push me all the time and more," the purported note from Justina Pelletier says. It also says "[they] do not let me sleep vary [sic] much.
"Hury [sic]!"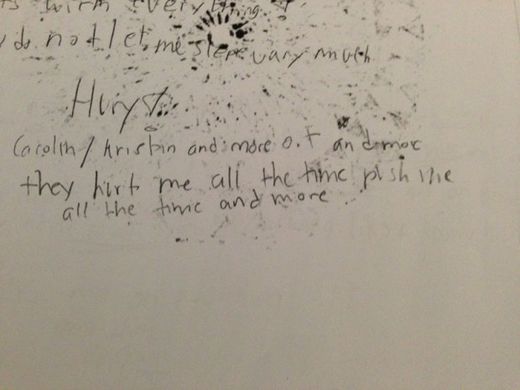 Keith Mason, president of Personhood USA, a group helping lead the Free Justina Coalition, told TheBlaze that Justina gave the note to her parents a few weeks ago.
"
There has been some hesitation to release it because of how tyrannical the DCF has been
," Mason said.