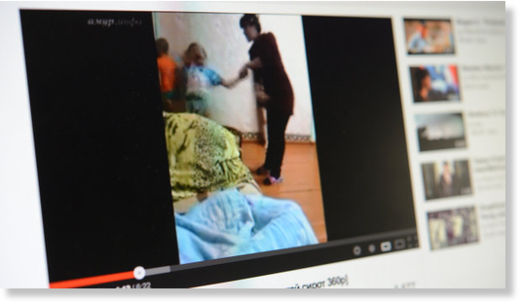 Russian authorities have launched a criminal case into the suspected beating of children by teenage caretakers in a Far Eastern orphanage on Friday, a day after a video sparked internet outrage.
The video, made in the orphanage in the town of Pionersky in the Far Eastern Amur Region, shows a teenage girl who lashes boys aged between seven and nine with a belt. Seven boys are lined up against a wall as she calls the children forward one by one, beats them and shoves them away.
Police opened a criminal case on charges of torture, which entail a maximum punishment of seven years in prison. Three girls, aged between 15 and 17 are seen as likely suspects. Two of them were taken to a detention facility for minors. The third teenager, who is under 16 years - the age of criminal responsibility on these charges - was hospitalized for reasons not related to the incident.