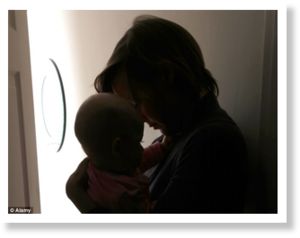 A Brazilian woman has fled to her embassy in Oslo with her three-year-old daughter after Norwegian child protection services threatened to take the child into care.
Vitoria Alves Jesumary, 37, a Brazilian native, claims
social services tried to take her daughter Sofia because she is not 'eating like a Norwegian'
.
Ms Jesumary has now been hiding at the embassy for a week and is refusing to leave until she is allowed to return to Brazil with her daughter.