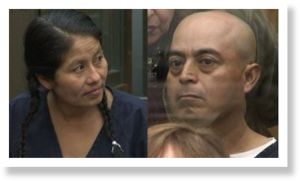 An Oceanside couple are headed to prison for keeping an underage relative as a sex slave, housekeeper, baby sitter and prostitute.
Inez Martinez Garcia, 44, was sentenced Monday to 20 years in prison, and her husband, Marcial Garcia Hernandez, 45, to 23 years to life. Each had pleaded guilty to multiple counts of abuse.
The two were accused of forcing the girl to clean and cook, take care of the couple's three children and have sex with Hernandez and with other men for money.