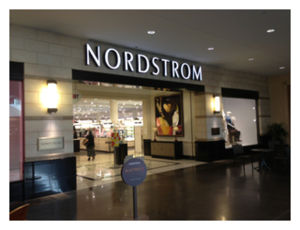 Dallas - Nordstrom says it wants to serve you better, so it's tracking your movements through their stores. The CBS 11 I-Team has learned the retailer is using software to track how much time you spend in specific departments within the store. The technology is being used in 17 Nordstrom and Nordstrom Rack stores nationwide, including the NorthPark store in Dallas.
A company spokesperson says sensors within the store collect information from customer smart phones as they attempt to connect to Wi-Fi service. The sensors can monitor which departments you visit and how much time you spend there. However, the sensors do not follow your phone from department to department, nor can they identify any personal information tied to the phone's owner, says spokesperson Tara Darrow.
"This is literally measuring a signal. You are not connected to the signal," says Darrow.
The store calls the information "anonymous aggregate reports that give us a better sense of customer foot traffic" and will ultimately be used to increase the shopping experience for Nordstrom customers. Darrow says the company could use the information to increase staffing during certain high-traffic times or change the layout of a department.