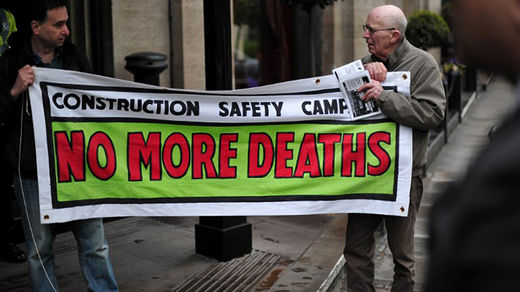 Since the beginning of 2012, more than 500 Indian migrant workers have died in Qatar as Doha prepares for the 2022 World Cup scheduled to be held in the country.
According to official figures confirmed by the Indian embassy in Doha, 237 Indians died in 2012, while 241 lost their lives in 2013. Another 24 deaths have also been recorded for January this year.
The Indian embassy also said that since the World Cup was awarded to Qatar in late 2010, a total of 717 deaths have been registered. In 2010, 233 Indian migrants working on construction projects lost their lives, while another 239 died in 2011.
Indian officials have not yet released information such as the migrants' identities or the exact causes of deaths.
Meanwhile, Qatar's National Human Rights Committee has described the number of deaths to be "normal," saying Indians form the country's largest community.
"Indians make up the largest community in Qatar... twice the number of Qatari nationals," the committee said in a statement.