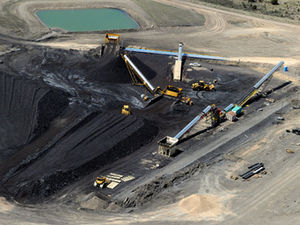 After a Kentucky miner blew the whistle about what he considered unsafe working conditions, he was fired from his welding job and subsequently sued by his former employer for filing the complaint.
"I've been representing miners in safety discrimination cases for more than 30 years, and this is the first time I know of anywhere in the country where a company has sued a miner for filing a discrimination complaint,"
said defense attorney Tony Oppegard in an interview with the Huffington Post.
"We think the reason they filed [the suit] was to intimidate him and to intimidate other miners."
For Reuben Shemwell, a 32-year-old miner at the Parkway Mine Surface Facilities, the troubles began when he complained about the need for respirator protection from fumes generated during the welding process. Shemwell did not feel comfortable working in small, confined spaces overcome with fumes. Shortly after submitting his complaint with the Secretary of Labor Mine Safety and Health Administration (MSHA) in late 2011, he was fired from his job for
"excessive cell phone use"
at work - an accusation that Shemwell claims is not true. Instead, the miner believes he was dismissed for blowing the whistle on the company's unsafe practices.