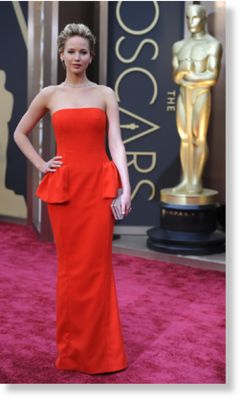 The FBI and Apple were urgently investigating after an apparent massive hack of a cloud data service unleashed a torrent of intimate pictures of dozens of celebrities across the Internet.
Anonymous posters to online message boards boasted of having nude images of scores of female stars including Oscar-winner Jennifer Lawrence and top model Kate Upton.
Reports suggested hackers had "ripped" private images from Apple's iCloud online data storage, a potentially embarrassing -- and damaging -- breach for the California tech giant.
"We take user privacy very seriously and are actively investigating this report," said Apple spokeswoman Natalie Kerris, the Re/code website reported.
The FBI has also joined the hunt, other US reports said.
"The FBI is aware of the allegations concerning computer intrusions and the unlawful release of material involving high profile individuals, and is addressing the matter,"
The Los Angeles Times
quoted Laura Eimiller, spokeswoman for the FBI in Los Angeles, as saying.
"Any further comment would be inappropriate at this time," she added.