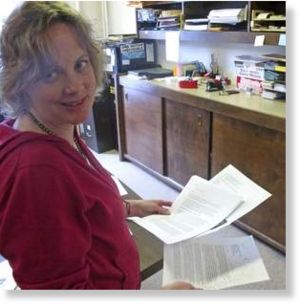 The federal government wants to give Annie Laurie Gaylor a clergy tax break for leading an atheist group.
Gaylor, head of the Madison, Wis.-based Freedom from Religion Foundation, wants to stop it - and she's asking a federal judge for help.
The standoff is the latest twist in a court battle over the parsonage exemption for clergy, a tax break that allows "ministers of the gospel" to claim part of their salary as a tax-free housing allowance. Gaylor's organization says the exemption gives religious groups an unfair advantage. That makes it unconstitutional, the foundation's lawsuit contends.
But government lawyers say atheist leaders can still be ministers, because atheism can function as a religion. So leaders of an atheist organization may qualify for the exemption after all.
No thanks, says Gaylor.