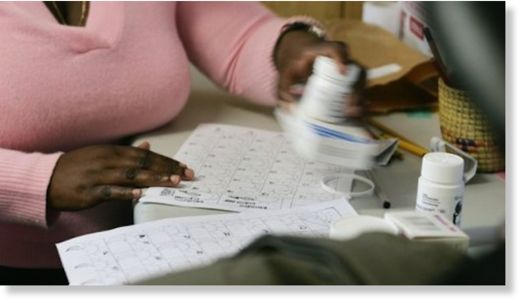 As many as 28 percent of South African schoolgirls are HIV positive, according to figures from the country's health minister reported by local media on Thursday.
Unveiling statistics that minister Aaron Motsoaledi admitted "destroyed my soul," he added that four percent of schoolboys have the virus.
"It is clear that it is not young boys who are sleeping with these girls. It is old men," the Sowetan newspaper quoted Motsoaledi as saying.
"We can no longer live like that," he said.