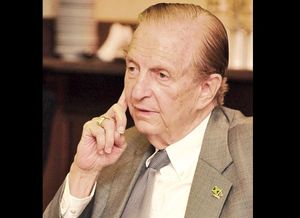 In the last year of his prime ministerial run from the violence-riddled latter part of 1980 to early 1989 the much unloved, highly autocratic and hands-on Eddie Seaga presided over an economy that saw the Jamaican dollar valued at US$0.18.
In 1989, J$100 could purchase basic food and grocery items for a family of five for a week.
In 2014 with the still loved and admired Portia Simpson Miller in charge but seemingly disconnected from active governance, that same J$100 can only purchase four minuscule packets of black pepper. In 2014 the Jamaican dollar is worth, at today's rate, US$0.0089, less than a cent.