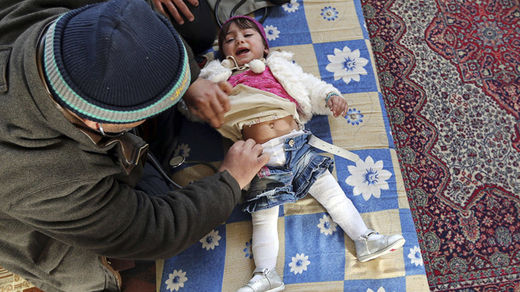 The toll from the war in Syria has crushed the healthcare system, with a new report from Save the Children revealing that infants are dying in incubators from power cuts, limbs are being cut off due to lack of equipment, and polio cases are on the rise.
A 13-page
report
released on Monday describes the devastating transformation of Syria's health system since the start of the war three years ago. The nation's healthcare went from
"a middle-income country, with child survival statistics to match" to 60 percent of Syria's hospitals being damaged or destroyed and almost half the country's doctors fleeing the country.