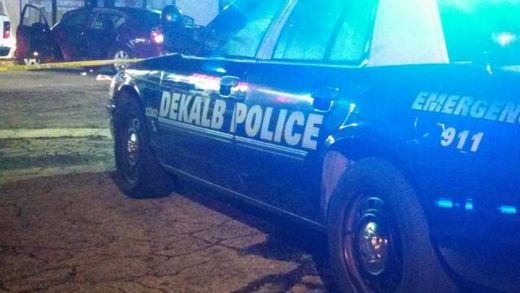 An almost unbelievable tale of police incompetence comes out of Dekalb County Tuesday after police responded to the wrong home on a burglary call.
During the blunder, police officers wrongfully entered a residence as the homeowners, Chris and Leah McKinley and their small child, watched the movie
Serendipity
on their sofa.
According to the
Atlanta Journal-Constitution
:
The bizarre incident unfolded shortly after 7:30 p.m. when three officers responded to a report of a suspicious person near Bouldercrest Road, but were not given a street address, DeKalb director of public safety Cedric Alexander said. The officers went to a home in the 1500 block of Boulderwoods Drive that matched the description given by a 911 caller, Dutton said.

"Officers approached the residence and attempted to contact occupants at the residence," he said. "No contact was made."

When officers went to the rear of the house, they found an unlocked screen and unlocked door and believed an intruder was inside, according to police. Officers entered the home through the unlocked door that led to the kitchen and announced their presence.

"Upon entry to the residence, the officers encountered a dog," Dutton said in an email. "Two officers fired their weapons, striking and killing the animal in the kitchen."