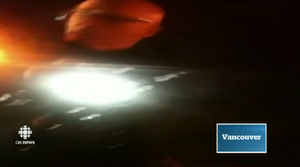 A YouTube video of a Vancouver police sergeant, who smashed a motorist's window, has raised questions about the rights drivers have when they are pulled over by police.
The testy exchange caught on video shows the unidentified driver opening his window just a crack and infuriating the police officer by not stepping out of the vehicle when he was told to do so.
Instead, the driver repeatedly asked the police officer for an explanation for why he was pulled over.
"Hit the brakes, you moron," the police officer says.
"Sir, why have you pulled me over?" the unidentified driver replies.