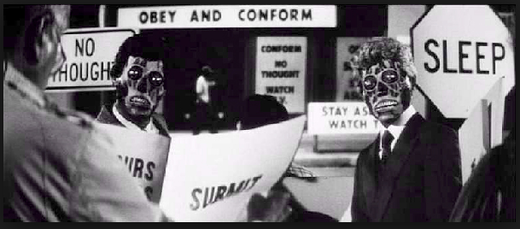 As celebrated thinker
Edward de Bono
notes: 'If everyone is going in the same direction, then anyone who is going in a different direction is "wrong". The other direction might be better - but it is still wrong.'
Such is the powerful pull of social conformity. People cannot be fully trusted to say and do what
they think is right
if others around them are all expressing an opposite opinion.
This is because the pull towards social conformity, whether conscious or unconscious, is just too strong.
The danger here is that in such environments a person is more likely to give away their personal responsibility than act upon it. A group more generally exhibits a lack of responsibility on the part of its members since each person thinks that the overall responsibility can be shared. Since there is no individual blame to be accrued, a person tends to relinquish their own personal responsibility.