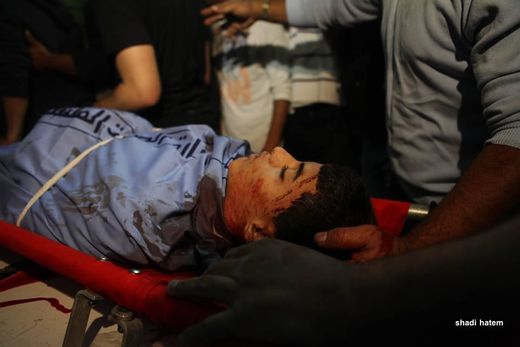 A Palestinian teen with U.S. citizenship was killed today by the Israeli army at a demonstration in the West Bank town of Silwad, near Ramallah. Fourteen-year old Orwah Hammad was shot with a live bullet that entered his neck and exited through his head, according to Ramallah hospital staff. He died while being treated at Ramallah hospital around 6 p.m. this evening, Jerusalem time.
The killing comes
eight days after Israeli soldiers killed a 13-year-old boy
during a raid on a West Bank village.