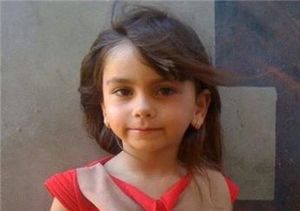 Ramalla-- A young Palestinian girl who was struck by an Israeli settler vehicle earlier Sunday has succumbed to her wounds, medics told Ma'an.
Einas Khalil, five, died after being hit by a car driven by an Israeli settler near the central West Bank town of Sinjil, medical sources at Palestine Medical Complex in Ramallah said.
The girl and young Nilin Asfour were walking on the main road near the village when they were hit, and were taken to the hospital in Ramallah where their wounds were described as serious.
Einas passed away hours later.
Residents of Sinjil accused the settler of deliberately hitting the girls.
Israeli police arrived at the scene shortly after the incident and opened an investigation into whether it was deliberate, locals said.
Over 500,000 Israeli settlers live in settlements in the occupied West Bank, including East Jerusalem, in contravention of international law.