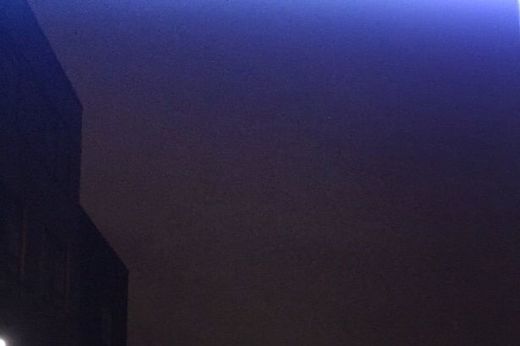 Mystery continues to surround
phantom lights that appeared in the skies over Rochdale
last week.
As featured in Wednesday's Rochdale Observer, strange flashes of blue and green were spotted in the skies, power went out and homes were left without electricity during the curious episode last Thursday evening, October 23.
Some people also reported hearing a loud bang, while others thought they had seen an object shoot into the sky.
And social media users have come up with all sorts of explanations for the events, from fireworks to a solar flare, the Northern Lights and even alien activity.
The lights were spotted above homes over Rochdale, Norden, Littleborough, Newhey and Whitworth, with many
residents noticing their own lights flickering, a temporary loss of power, flashes and the triggering of burglar alarms.