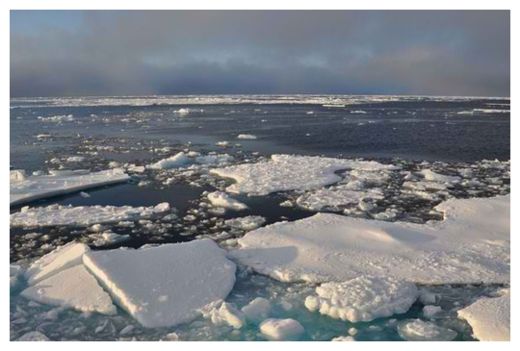 A new study found that the Arctic Ocean is under threat of methane. This gas is found to be up to 30 times more potent than carbon dioxide which scientists discovered to be leaking faster than previously anticipated.
Researchers Natalia Shakhova and Igor Semiletov at the University of Alaska Fairbanks International Arctic Research Center have been monitoring the Arctic's greenhouse emissions for more than 10 years. They found that the Arctic Ocean has been releasing methane more than twice as what was previously thought.
The Arctic region is one the numerous natural sources of the greenhouse gas methane. The process is a long-term natural process but it is being accelerated by global warming. Current methane release has previously estimated at 0.5 megatonne per year. Most of the methane is deposited on the Arctic's permafrost - a thick subsurface layer of soil that remains on a freezing point all year round.