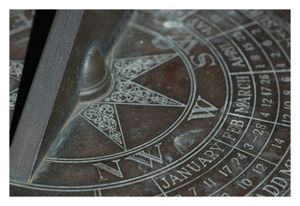 Our mood, metabolism and sex lives are dependent on the seasons, and now it seems, so is our immune system.
In a study published today, British and German researchers find almost a quarter of human genes are more or less active
depending on the season.
The researchers say the discovery could help explain why people tend to be healthier in summer and diseases known to be seasonal such as cardiovascular disease and rheumatoid arthritis are more evident in winter.
"It helps explain why so many diseases, from heart disease to mental illness, are much worse in the winter months, but no one had appreciated the extent to which this actually occurred," says senior author Professor John Todd of the
University of Cambridge
.
The international team of researchers analysed blood and fat tissue samples from more than 16,000 people living in the northern and southern hemispheres including in the UK, the US, Iceland, Australia and the Republic of the Gambia.
The study, published in
Nature Communications
, found 23 per cent of human genes -- 5136 out of 22,822 genes tested -- change their expression levels depending on the season.
Genes that promoted inflammation were more active in the European winter months of December, January and February were less active in the same months in Australia, but more highly expressed in the southern hemisphere winter months of June, July and August. Meanwhile, genes that suppressed inflammation were more active in the summer months of each hemisphere.
Seasonality also affects the make-up of blood and fat tissue.