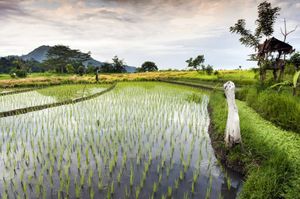 Here's another development worthy of applause: A
Dutch start-up
has developed a way to use
living plants
as a continuous source of clean energy - all that is needed is a light source, carbon dioxide, water, and a field or patch of
plants
.
The company is called
Plant-e
, and it is showing the world how easy it can be to bring electricity to
isolated regions
currently without power.
As shared in the video below, the system works best in
wetlands
or watery fields like rice paddies. Also, it doesn't matter if the water is brackish or polluted. This means that areas unsuitable for growing crops could be repurposed as a power source.