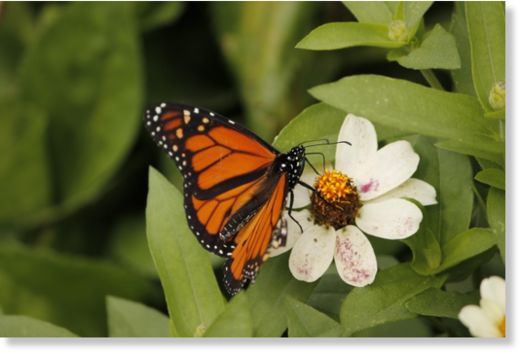 Sometimes, ecology is quite visible. When an owl catches a mouse, we see that connection very clearly. When a river floods, we see how water shapes a landscape.
Ecology can also be less visible. The soil is a good example of this: There is so much life in that brown material beneath our feet, but since we live on top of it, soil life can be difficult for us to visualize.
Sometimes, ecology is invisible.
What forces guide monarch butterflies as they migrate to a place they've never seen? When animals interact with the Earth's magnetic field, these invisible influences play a big role in animals' behavior.