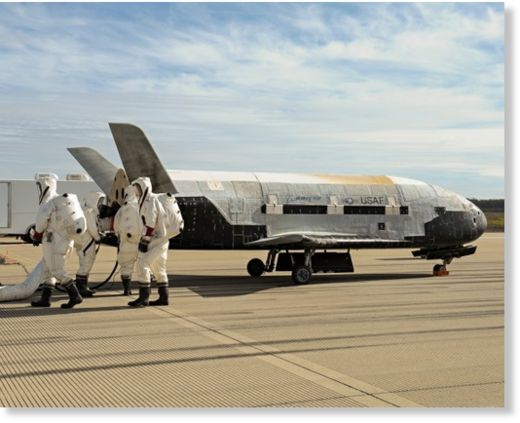 The US Air Force's unmanned, X-37B military space plane made an autonomous runway landing on Friday, Oct. 17, at Vandenberg Air Force Base, Calif., concluding an orbital test flight nearly two years in duration on a record breaking mission whose goals are shrouded in secrecy.
The Boeing-built X-37B, also known as the Orbital Test Vehicle (OTV), successfully de-orbited and safely touched down on Vandenberg Air Force Base at 9:24 a.m. PDT, concluding a 674-day experimental test mission for the U.S. Air Force Rapid Capabilities Office.
This was the third flight of an X-37B OTV vehicle on a mission known as OTV-3.
"I'm extremely proud of our team for coming together to execute this third safe and successful landing," said Col Keith Balts, 30th Space Wing commander, in a statement.