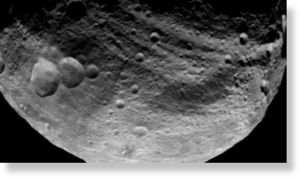 Space cooperation and even asteroid defense agreements between the United States and Russian governments have been sacrificed as a result of poor international relations, but according to a spokeswoman for the private space foundation, B612, those political tensions will not change the future possibility of the pursuit of private partnerships with Russia.
"Russia has a great space program. Currently, as a private entity, we don't have any collaboration but it doesn't mean we might not in the future," Diane Murphy of B612 told RIA Novosti on Friday. "We have not had discussions with any Russian entity, not that we might not want to."
The B612 Foundation is working towards the launch of its Sentinal Mission, a deep space telescope that will be capable of identifying asteroids that may threaten Earth. In late July, as a result of political tensions over Ukraine and Crimea, the governments of Russia and the United States called off an agreement signed last September for increased cooperation in nuclear and energy-related science research. The agreement included defense from asteroids.