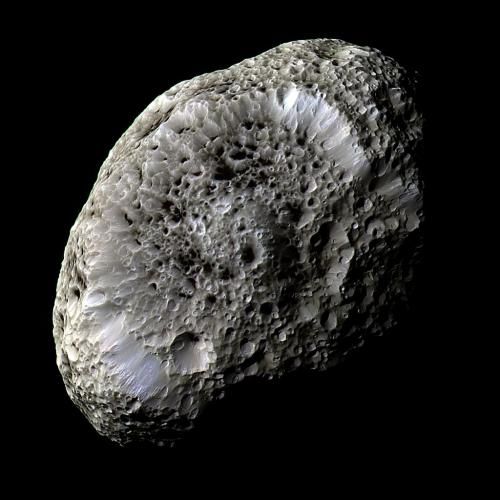 Static electricity is known to play an important role on Earth's airless, dusty moon, but evidence of static charge building up on other objects in the solar system has been elusive until now. A new analysis of data from NASA's Cassini mission has revealed that, during a 2005 flyby of Saturn's moon Hyperion, the spacecraft was briefly bathed in a
beam of electrons coming from the moon's electrostatically charged surface
.
The finding represents the
first confirmed detection of a charged surface on an object other than our moon
, although it is
predicted to occur on many different bodies, including asteroids and comets
.
The new analysis was led by Tom Nordheim, a doctoral candidate at Mullard Space Science Laboratory (MSSL), University College London, and was published recently in the journal
Geophysical Research Letters
.
Hyperion is porous and icy, with a bizarre, sponge-like appearance. Its surface is continuously bombarded by
ultraviolet light
from the sun and exposed to a rain of charged particles - electrons and ions - within the invisible bubble generated by Saturn's magnetic field, called the magnetosphere. The researchers think Hyperion's exposure to this hostile space environment is the source of the particle beam that struck Cassini.