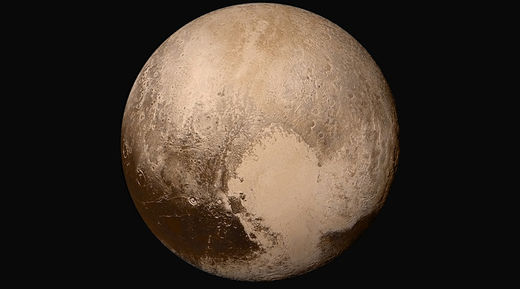 Pluto never ceases to amaze scientists: A new batch of images released by NASA's New Horizons mission reveal an incredibly hazy atmosphere cast over the dwarf planet, as well as ice flowing on its surface - as glaciers flow on Earth.
The new set of high-resolution images of the planet's surface reveal ice made of nitrogen, carbon monoxide and methane, flowing on Sputnik Planum, the flat plains on the western hemisphere of Pluto's Tombaugh Regio.
"With flowing ices, exotic surface chemistry, mountain ranges, and vast haze, Pluto is showing a diversity of planetary geology that is truly thrilling," said John Grunsfeld, NASA associate administrator for the Science Mission Directorate.