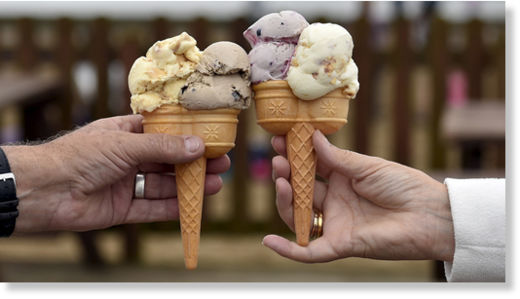 Will your sundae last till Monday? Ice cream resistant to the melting rays of the sun could possibly hit the stores within the next three to five years, scientists say.
Researchers from the University of Dundee and Edinburgh believe they have found a new recipe, which should whip fans of frozen treats into a frenzy.
The new ingredient is based on a protein that binds together air, fat and water in ice cream to make it lick hot weather conditions, rendering it more immune to melting.
Besides prolonging enjoyment, the development could mean ice cream is made with fewer calories and lower levels of saturated fat. The recipe is also said to prevent ice crystals from forming - ensuring a fine and smooth texture.