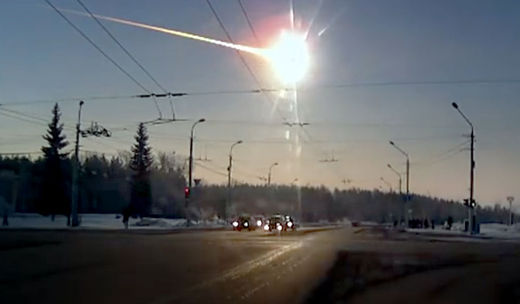 A press release from some former NASA astronauts on the current asteroid impact threat to earth, based on data on in-atmosphere detonations since 2001, gleaned from a nuclear weapon detonation detection system has yielded some startling numbers.
The threat is 3 to 10 times higher than previously predicted.
The data will be presented at the Seattle Flight Museum, Tuesday April 22, at 6:00pm PDT.
Just last night, another fireball was seen over Russia, caught on a dashcamera. See video.