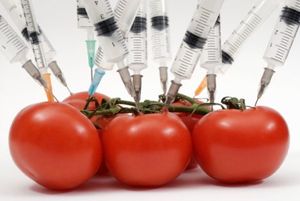 It seem as if those who are vehemently opposed to genetically modified (GM) food aren't crazy after all.
To be sure, a recently published research paper claims the intake of GM-based food can lead to substantial organ disruptions in rats and mice.
According to
Natural News
, the paper - which is based on 19 separate studies - concludes the disruptions occur primarily in the liver and kidney.
"[However], other organs may be affected too, such as the heart and spleen, or blood cells," the paper states.
Perhaps the most damning blurb from the six-author paper is the results section which describes the overall results of the study.