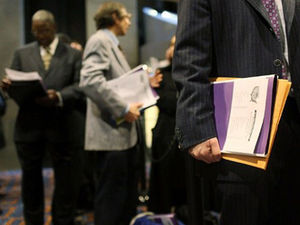 That's just another lie fed to you by the mainstream media and the US government.
News from the Labor Department on Friday revealed that the unemployment rate in America miraculously improved, with only 8.6 of the country without jobs. If you think the news was too good to be true, that's because it is.
As the Department of Labor tells America that the percentage of the country without jobs is at a two year low, many Americans celebrate what hopes to be a recovery from a long-lasting recession that has spawned dire unemployment figures for over two years. On the contrary, the statistics for November are represented as good as the government makes it up to be because just that - it makes them up.
Yes, the US economy spawned around 120,000 jobs last month, but at the same time, around 315,000 Americans left the labor force - that is, they simply gave up. While 8.6 of Americans are unemployed in the sense that they are out of a job and actively seeking work, hundreds of thousands of people have simply stopped even trying to get a paycheck.