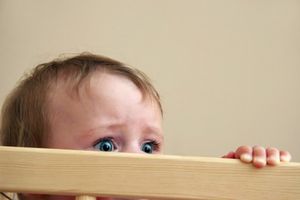 New science shows that childhood trauma can cause cancer, heart disease and other problems. An expert explains
Fear is a part of everyday life, for all of us. We worry about the mortgage, about the way we look, whether we'll be fired. We worry whether we'll be able to take the kids on vacation, or how we'll afford to pay the bills. The fact is, the more stressed we are, the less healthy we are. Doctors and scientists point out parallels between our growing rates of trauma and questionable decision making, and the fact that they're leading to greater rates of obesity, diabetes, heart disease and high cholesterol. But when it comes to children, the effects of trauma can be much, much worse.
Scared Sick: The Role of Childhood Trauma in Adult Disease
, the new book by Robin Karr-Morse and Meredith S. Wiley (respectively, a family therapist and a nonprofit worker with a background in family policy), explains just how profoundly babies and young children are affected by traumatic experiences. In the remarkably researched work, the two women show that early life malnutrition and abuse can affect a kid's nervous system well into adulthood. Children raised in traumatic environments are more prone to cancer, chronic pain and even diabetes. The duo's previous book,
Ghosts From the Nursery
, looked at the childhood roots of violence, but this new work is no less significant in its conclusions about American culture.