One of the large regions that tweaks my curiosity about impact events in a very big way is an area that extends from eastern New Mexico to just the other side of Odessa, and Midland, Texas.
In the image below we see a small part of that area near Vaughn, New Mexico. Using Google Earth's historical image feature, we can view the same place from about 15,000 feet, in images taken at different times of the year.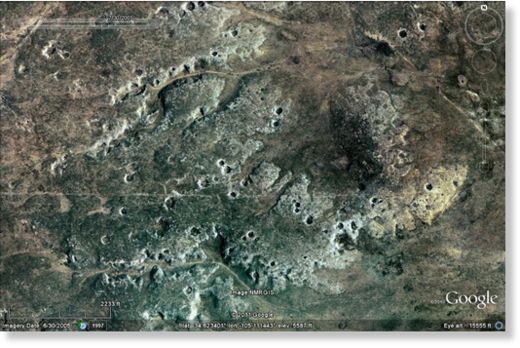 As you can see, there are numerous craters. You get a different set of colors in the late summer.