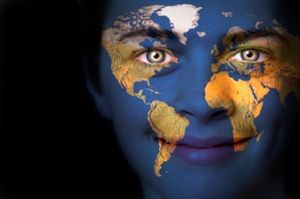 'I've been a meteorologist for 30 years, and I've never seen a year like 2011'
Top international climate scientists and disaster experts meeting in Africa have a sharp message for the world's political leaders: Get ready for more dangerous and unpredictable weather caused by global warming.
They're calling for preparations that they say will save lives and money.
The experts fear that without preparedness, crazy weather extremes may overwhelm some locations, making them uninhabitable.
The Nobel Prize-winning Intergovernmental Panel on Climate Change issued a new special report on global warming and extreme weather Friday after meeting in Uganda.
This is the first time the group of scientists has focused on the dangers of extreme weather events such as
heat waves, floods, droughts and storms
.
Those are more dangerous than gradual increases in the world's average temperature.
The Washington Post
reported that the report said there was at least a 66 percent chance that climate extremes had been changed because of carbon emissions produced by fossil fuels and other human activity.