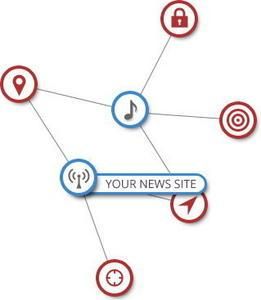 Collusion is a new add-on by Mozilla to their popular Firefox browser, which enables users to see who is tracking them on the 'net.
Everyone has heard that Big Brother is tracking their navigation on the internet. Now users have a chance to find out who is doing the tracking.
RT
advises that Firefox is the second most popular browser in use by web surfers. The owners are now introducing the Collusion add-on, which will allow users to monitor how their actions and movements are tracked and shared by various websites. It will show, in real time, how that data creates a spider-web of interaction between companies and other trackers.