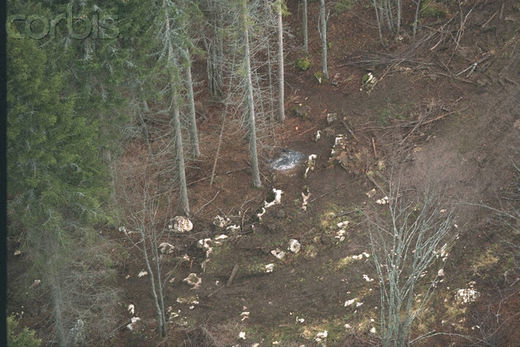 A government agency is taking on superstitious cults with unusual zeal
No other nation in recent history appears to have taken so fervently to apocalyptic prophesies as France has, reports the London
Times
. Then again, not many nations have a government agency specifically responsible for investigating "cults and suspicious spiritual activities." Indeed, the French agency - known as MIVILUDES - delivered a mass-suicide warning last week, apparently worried about a possible suicide frenzy come Dec. 21, 2012, the day the 5,000-year-old Mayan calendar ends. MIVILUDES contends that the Internet age, natural disasters, and economic turmoil - combined with the ancient Mayan prophecy - have inspired widespread belief in a coming Armageddon (there has been a recent migration of people to the hilltop village of Bugarach, said to be a place immune to apocalypse).
The agency's concern is not entirely outlandish: in the 1990s, 74 people belonging to a cult called the Order of the Solar Temple - 16 of them in France and eight in Quebec - died in murder-suicides to avoid an Armageddon. But cult expert Susan Palmer of Concordia University says that
"MIVILUDES is creating artificial emergencies to support the state-sponsored anti-cult movement."
Palmer, whose upcoming book
The New Heretics of France
, about the French anti-cult movement, believes
MIVILUDES spends more time vilifying cults than actually researching them - "obviously trying to justify its own existence."