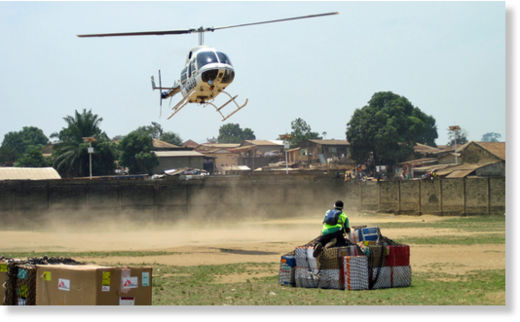 Samaritan's Purse works with the Liberian government to prevent the spread of the deadly Ebola virus
Two nurses in Liberia are among the 135 people who have died from the virulent Ebola virus that is sweeping across West Africa. The nurses worked at Foya Boma Hospital, near the border of Guinea, where the outbreak originated before spreading to Liberia.
Ebola is one of the deadliest viruses in the world, killing up to 90 percent of those infected. There is no cure or vaccine. The only way to stop it is to keep it from spreading.
Samaritan's Purse is partnering with Liberia's Ministry of Health to contain the outbreak. We are conducting public education and awareness campaigns in Lofa, River Gee, Gbarpulu, and Nimba counties and in Monrovia, the capital city and location of our field office.
So far, we have reached more than 140,000 people in 445 communities with Ebola awareness and prevention messaging. Hygiene items, including buckets, cups, and soap, have also been distributed.