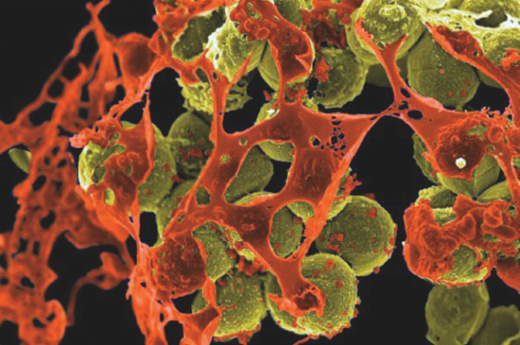 Cases of the contagious and deadly "superbug" known as CRE increased five-fold in community hospitals from 2008 to 2012 in the Southeastern U.S.,
according to a new study
.
And while the actual number of patients discovered was low - 305 - the worry is that
CRE infections are under-reported and threaten health care facilities nationwide
, said one of the report's authors.
CRE is an antibiotic-resistant bacterium
that usually strikes people in hospitals, nursing homes and other health centers.
"This is a wakeup call for hospitals on how to detect the disease," said Dr. Joshua Thaden, one of the leading authors for the study published in the August issue of the medical journal,
Infection Control and Hospital Epidemiology.
"And the reason this is very serious is because of the high mortality rate (50 percent) of CRE,"
Thaden explained.
"The fact that we're seeing an increase is concerning."
The study was conducted at 25 community hospitals in North Carolina, South Carolina, Virginia, and Georgia from January 2008 through December 2012.
MRSA found in firehouses
Adding to the concern is a
report published last month that found another superbug, MRSA, at firehouses in Washington state
.
Researchers at the University of Washington School of Public Health tested 33 firehouses for the presence of MRSA.
The bug was found at 19 of those firehouses on ambulances, trucks and on kitchen surfaces.
Twelve crews reported having at least one member who had gotten an infection requiring medical care. No deaths have been reported.