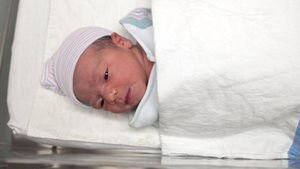 The number of babies dying in their first day of life remains significantly higher in the United States than 33 other leading industrialized nations combined, an annual report compiled by Save the Children reveals.
The London-based charity's "State of the World's Mothers" compiled a list of birth-day death rates for 176 countries, as well as information on maternal health, education and women's income and political status.
While only one percent of the world's more than one-million first-day deaths occur in the developed world, the US far outpaces its industrialized peers in newborn deaths.
The report determines that an estimated 11,300 babies die each year in the United States on the day they are born, "50 percent more first-day deaths than all other industrialized combined."
"When first-day deaths in the United State are compared to those in the 27 countries making up the European Union, the findings show that European Union countries, taken together, have 1 million more births each year (4.3 million vs. 5.3 million, respectively) but only about half as many first-day deaths as the United States (11,300 in the US vs. 5,800 in EU member countries)," the report claims.