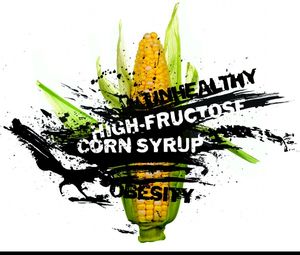 High-fructose corn syrup (HFCS) is an insidious chemical that has crept into our food supply over the past few decades. Today HFCS represents
1
more than 40 percent of caloric sweeteners added to foods and beverages.
HFCS can contain anywhere from 55 to 90 percent fructose and is derived from corn, a heavily subsidized (read: cheap) crop. Manufacturers love HFCS because, especially when compared to regular sugar, it's cheaper, sweeter and produced in abundance.
Not surprisingly, HFCS's ubiquity in the 1980s correlated with the beginning of the
obesity epidemic
. Other factors, including increased portion sizes, certainly play a role, but the inclusion of HFCS in soft drinks and other sweetened beverages merits serious consideration as an important cause of the obesity epidemic.