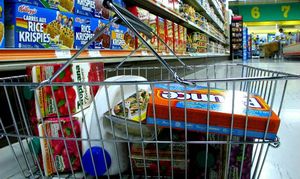 A total of
175 chemicals known to be harmful for health are used in food packaging
on both sides of the Atlantic, in the European Union countries and the United States, according to a study published by a Swiss non-governmental organization.
As the study authors point out, the use of many of these substances, which are linked to
cancer, hormonal disorders or infertility
in other products has already been limited or is to be prohibited. However, these regulations do not concern food packaging due to gaps in legislation.
Researchers of the
Food Packaging Forum
, a non-governmental organization in Switzerland, compared two lists of hazardous chemicals - the so-called '
Substitute it now!
'
list, also known as Sin, and the
TEDX list of endocrine disruptors
- with
three official lists of substances allowed to be used in the manufacture of food packaging
, in particular, the
ESCO Working Group list of non-plastic food contact substances
by European Food Safety Authority, Annex I of
EC 10/2011
which includes the allowed plastic food contact substances and the so-called Pew list of food additives authorized in the United States.