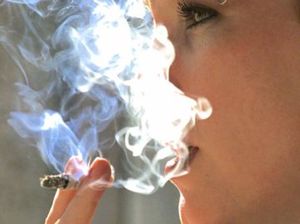 First they said no smoking - and that was the law of the land.
Then they said tobacco products could not be kept in one's room or on one's person - and that was the law of CAMH, the Centre for Addiction and Mental Health.
Finally they said these items would no longer be stored in patient storage lockers, under lock and key - lock and key, like morphine or psychotropic drugs - and that is a proscription entirely too far.
Some people, some institutions, are simply addicted to power. That is the irony of CAMH, which can wrap itself in a shroud of virtue. It exists to break individuals of their will, which is the pathology of addiction. They would never admit to their own pathology because they invented the language, they make all the rules, they can act as coercively as they please against some of the most vulnerable people among us and call it a matter of health.
As of April 30, keeping cigarettes - a legal product - in a patient storage locker will be forbidden. Any resident patient with off-site privileges who might wish to step outdoors for a puff - beyond the property, on the sidewalk, or across the street because smoking is not permitted on the grounds - would therefore have to buy a pack from a nearby convenience story each time the nicotine itch hits, then throw it away before re-entering.