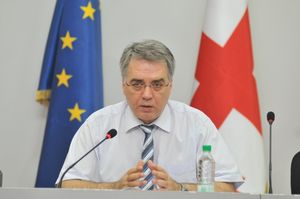 On May 6
New Eastern Outlook
published an article about the new Hepatitis C drugs being introduced to Georgia. It stated that this is another US-imposed programme in which patients will be given experimental drugs which they cannot give their informed consent to taking because not enough information is known about them to give that consent. Georgians will be used as guinea pigs, in other words.
These suggestions produced howls of protest from people working in Georgia's healthcare sector. They insisted that the drugs were safe and the point of the programme was to see if Hep C could be totally eradicated in one go, using Georgians as a sample population. Even Georgia's Health Minister, Dr. David Sergeenko, weighed in by announcing that the new drugs have been approved and "Georgia is not a testing country".
The trouble is, Georgia's Health Minister and the others involved with this programme are not telling the truth. If they don't know this, they should resign. If they do, they should be in jail.