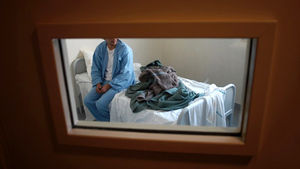 Depression and anxiety care is woefully underfunded in parts of the UK it has been revealed, as
many regional health providers were found to spend a fraction of their budget on treating these serious illnesses.
One in four people will experience some kind of mental health problem in the course of a year, with mixed anxiety and depression the most common mental disorders according to the UK based Mental Health Foundation.
With 400 cases per 100,000, the UK has one of the highest rates of self-harm in Europe.
On average, local health authorities across England spent 10 percent of their annual budgets on mental health services during 2013/14,
despite research from the London School of Economics that shows that it accounted for 23 percent of the burden of disease.
NHS Surrey Health CCG is among the poorest performers, spending 6.55 percent of its budget on these services, despite 11.4 percent of people under its care requiring their help.