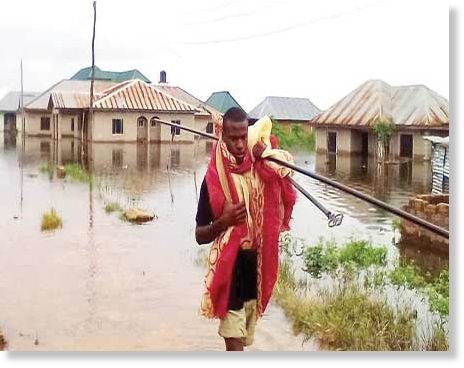 No fewer than 3000 houses and farmlands have submerged in Makurdi and other riverine communities in Benue State following the overflow of the River Benue.
The flood has displaced scores of persons in the agrarian communities, just as it has damaged property worth millions of naira, including cars and food items.
Water from the River Benue has run over the coast and has completely covered the houses saturated in the area.