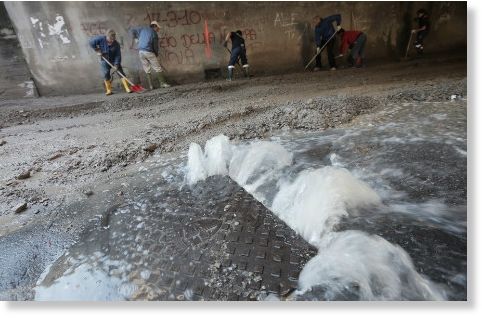 A landslide triggered by torrential rain engulfed a house on the shores of Italy's Lake Maggiore on Sunday, killing a pensioner and his granddaughter in what a neighbour described as a "horrific" tragedy.
The 70-year-old man died after the house was partially buried in a "sea of mud" unleashed after the hill behind the building gave way as a result of the unprecedented volumes of rainfall experienced across swaths of northern Italy in the last two weeks.
Rescue workers managed to drag the 16-year-old granddaughter from the rubble after more than four hours of digging but she died later in hospital.
Her parents and grandmother survived. The family's small, two-storey villa was the only property affected in Cerro, a hamlet on the outskirts of Laveno Mombello, a popular holiday spot.