Lizard diet ridiculed but Central America's poorest country is facing hunger because of poor harvests and rising food prices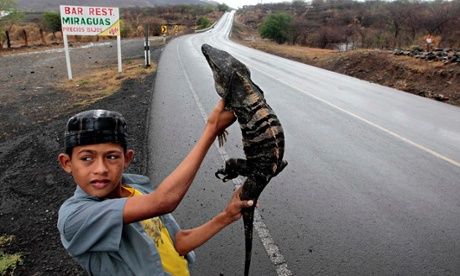 Nicaraguans struggling to afford meat as the country suffers its worst drought in 32 years should
consider raising and eating iguanas
, a government expert has suggested.
The advice comes amid warnings that
Nicaragua, Guatemala, Honduras and El Salvador
could require levels of humanitarian aid not seen since the aftermath of
hurricane Mitch
16 years ago, as
poor harvests and rapid increases in the prices of staple items threaten a food crisis.
"Breeding iguanas brings two benefits," said Guillermo Membreño, a land management expert. "Not only does it supply dietary protein, it also offers a commercial use for the animals."
Iguanas, he added, contained 24% protein compared with 18% in chicken.
Although Nicaragua's environmental laws forbid the hunting of iguanas between 1 January and 30 April each year, the lizards can be kept for food and even exported under certain circumstances.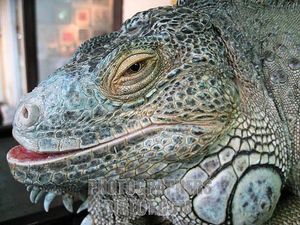 "Farming iguanas - and not hunting them in forests - is a good way to deal with the food shortages caused by the prolonged drought," Membreño told the government-run online newspaper
La Voz del Sandinismo
.
"Even if you've only got 10 iguanas, you've got something that offers food - and cash if you sell the iguanas for their meat, their skins or as pets."
He also suggested people grow
moringa trees
, which require little water and the leaves of which can be used as a highly nutritious animal feed.