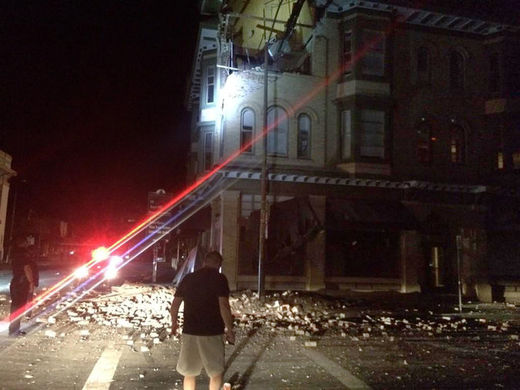 An earthquake with a
preliminary magnitude
of 6.0 was reported early Sunday in California's northern San Francisco Bay Area.
Leslie Gordon of the United States Geological Survey said the tremor struck about 3:30 a.m. Sunday, about 10 miles northwest of American Canyon, which is about six miles southwest of Napa.
The agency said it was the largest tremor to shake the Bay Area since the magnitude-6.9 Loma Prieta quake in 1989.
The agency said there was a "low likelihood for casualties," but issued an "orange alert" for possible damage, a rating that means "significant damage is likely and the disaster is potentially widespread."