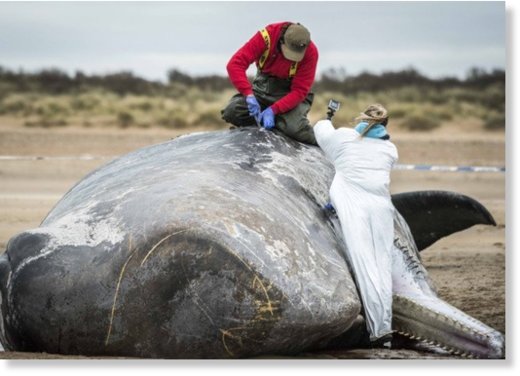 Tests are to be carried out on a sperm whale that
died after washing up on a Norfolk beach
in an attempt to explain a spate of recent deaths.
British Divers Marine Life Rescue said the bull died shortly after 8pm on Thursday. It had been stranded at Hunstanton since that morning.
Stephen Marsh, operations manager at the rescue organisation, said: "We're very sad to confirm that the whale has died but it is a bit of a relief because it had been in quite a lot of suffering." He added that work would now be carried out to establish the circumstances surrounding the beaching.
The whale is the 29th to have died after becoming stranded on beaches in northern Europe and the east coast of England.
Last month, three dead whales washed up on the Lincolnshire coast and another was found at Hunstanton.