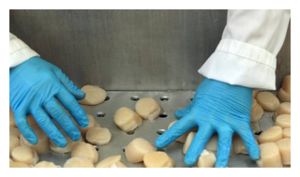 When Yves Perreault looks out over the pristine waters of Desolation Sound, where his family annually harvests half a million oysters, he fears for the future of the ocean - and the industry that supplies Canada with half its shellfish.
Something is killing oysters and scallops in dramatic numbers, causing suppliers to warn of shortages and producers to worry about the future of their businesses.
The cause is unknown, but ocean acidification is the main suspect.
"Its a remote area, the water is clean ... we haven't had any environmental concerns, so I'm not sure what's going on,"
said Mr. Perrault, who owns Little Wing Oysters and is president of the BC Shellfish Grower's Association.
Over the past two years, Mr. Perreault's oyster farm on B.C.'s south coast has experienced 80 to 90 per cent mortality of young shellfish - the normal attrition rate is 50 per cent - and last year, nearby Pendrell Sound had a massive die-off of wild oysters.
"It was in the billions," he said of the Pacific oysters that died only a few months after they hatched.
"It's hard to say without having somebody there monitoring what's going on. It could be food related. Maybe there were too many oysters and there was not enough food and they just starved - or something else [is happening] in the water like the acidity level," he said. "To be frank, we don't know a lot about it and that's what's scary."