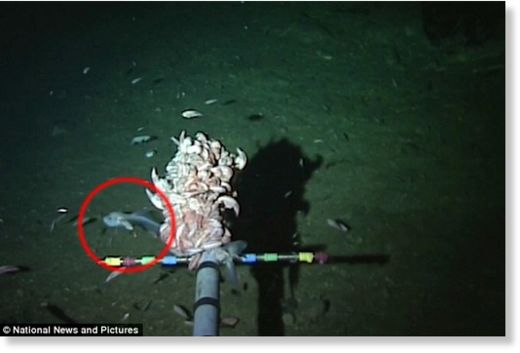 A never-before-seen fish has been caught on camera, setting a new depth record in the Pacific Ocean.
The world's deepest fish was captured on camera at depths of 8,145 meters (26,700 feet) in the Mariana Trench in the western Pacific Ocean. The newest discovery breaks a depth record set in 2008 by nearly 500 meters (1,640 feet).
The previously unknown creature, believed to be a snailfish, was filmed several times floating along the sea floor. It is a white translucent fish with an eel-like tail and wing-like fins.