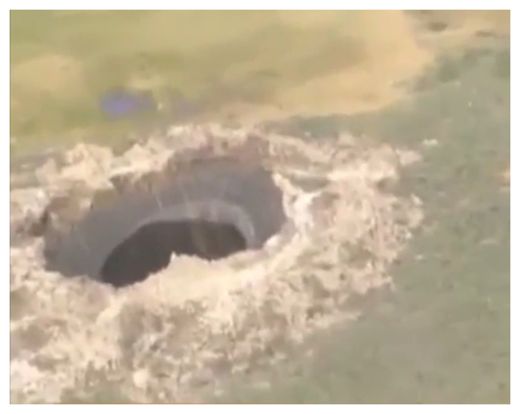 A trio of mysterious gaping holes in northern Siberia has spawned many theories about the craters' origin, but scientists have suggested some concrete explanations.
In mid-July, reindeer herders stumbled across a crater that was approximately 260 feet (80 meters) wide, on the Yamal Peninsula, whose name means "end of the world,"
The Siberian Times reported
. Since then, two new chasms - a 50-foot (15 m) crater in the Taz district and a 200- to 330-foot (60 to 100 m) crater in the Taymyr Peninsula - have also been reported.
Neither aliens
nor meteorites caused the strange cavities, as some had speculated, but the true explanation could be exciting nonetheless. Russian scientists have launched an investigation to find out more.
Helicopter
video footage of the first hole
shows it is surrounded by a mound of loose dirt that appears to have been thrown out of the hole.