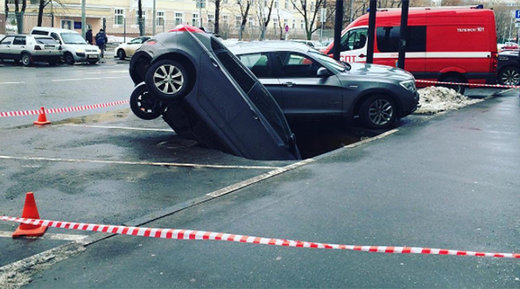 Moscow authorities are trying to determine what caused a rather deep crevice to open up in a parking lot in the capital's northeast. It swallowed two cars! Social media users jokingly suggested the drivers overlooked the parking fee.
The incident happened on Wednesday after two unsuspecting drivers parked their Hyundai and BMW on a spot that would soon turn into a gaping hole.
The Hyundai was unlucky and literally took a dive into the gap. It had to be pulled out with a crane and a tow truck, while the BMW teetered on the edge of the crater.
The surface of the hole was 15 square meters (nearly 161 square feet) and was 3 meters deep, TASS reported.