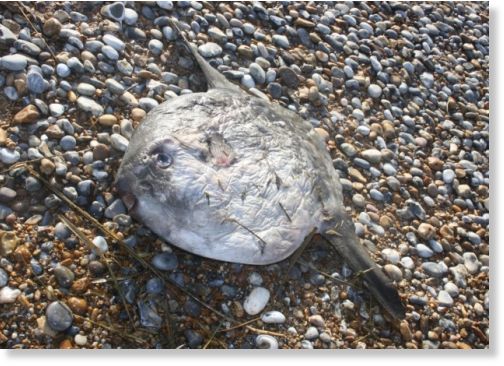 Nature lovers are surprised at a spate of tropical fish sightings on the north Norfolk coast over the New Year period.
Washed up dead ocean sunfish, known as mola mola, have been spotted on Blakeney Point, Cley and Holkham and Sheringham beaches.
Identified by its distinctive fins, Mola Mola prefer water over 13C - the water around Blakeney Point is around 7C.
The last time this particular fish was spotted on Cley beach and Blakeney Point was two and three years ago, respectively.