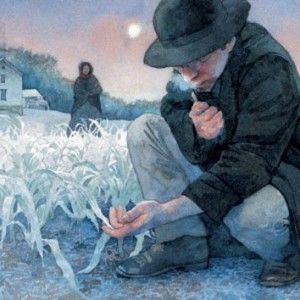 Scientists have long believed that the 1815 Tambora volcanic eruption could not, alone, have been responsible for the drastic climate change in 1816, nicknamed
"Year Without a Summer"
and
"Eighteen-Hundred-and-Frozen-to-Death."
Now, joint research by scientists and historians at the Cabot Institute
believe
they have pinpointed the date of what is called, in the scientific literature, the
"Unknown eruption."
The global climate changes that accompanied these two eruptions created an unseasonably cold winter, which led to massive crop failure and a famine across both Europe and North America.
These extreme conditions are also thought by scholars to have inspired literary works like Lord Byron's "Darkness," as well as the ice-framed narrative of Mary Shelley's novel
Frankenstein
.
According to Caroline Williams, of the Department of Hispanic, Portuguese and Latin American Studies, and Alvaro Guevara-Murua, a doctoral student in the School of Earth Sciences, and Erica Hendry, a professor in the same,
the "Unknown eruption" likely occurred in South America sometime between mid-December 1808 and mid-February 1809.