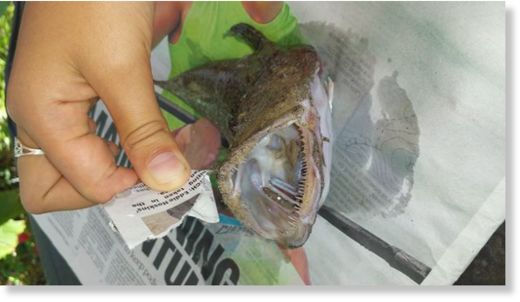 A rare fish species with an odd mating habit and a light dangling from an antenna on its head to attract prey has washed up from the depths at Mooloolaba Beach.
Thirteen-year-old Mia Cornwall discovered the Angler Fish, also known as a Black Sea Devil or a Melanocetus, during a morning walk.
Mia's grandfather Peter Beinssen, who shares her love of all things in nature, arranged for the specimen to be dropped at SeaLife from where it is destined for the Queensland Museum.
Mr Beinssen said the Angler Fish normally lives at depths of around 1600m.