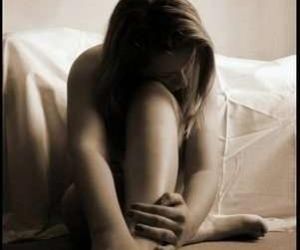 "The thing about being murdered," writes William Langewiesche in May's issue of
Vanity Fair
, "it usually comes as a surprise."
The same can be said of date rape. When I awoke that bright spring morning of March 21st, 1986 in a pensione in Venice, Italy, I didn't expect the day to end on a dark, deserted beach with a boy I'd just met pinning me to the ground hissing in my ear that he had "un coltello" (a knife) and that "ho intenzione di ucciderti" (he'd kill me) if I didn't "f--k" him.
Getting dressed that morning I didn't know I'd have an out-of-body experience where I seemed to float above the scene, looking down at the two bodies grappling on the sand below feeling profoundly sad that my mom might never know what happened to me after I died on that beach so far from home.
I'm
a mother now. My daughters are 8 and 9. The thought of them ever being in a similar situation is intolerable. Bad things can happen no matter how prepared and careful we are. But when my girls are old enough I'm going to share this story with them and hope they'll see the warning signs I missed.