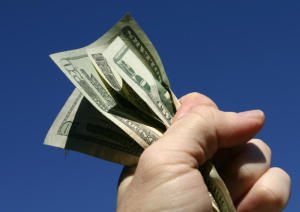 Crises are said to bring people closer together. But a new study from UC Berkeley suggests that while the have-nots reach out to one another in times of trouble, the wealthy are more apt to find comfort in material possessions.
"In times of uncertainty, we see a dramatic polarization, with the rich more focused on holding onto and attaining wealth and the poor spending more time with friends and loved ones," said Paul Piff, a post-doctoral scholar in psychology at UC Berkeley and lead author of the paper published online this month in the
Journal of Personality and Social Psychology.
These new findings add to a growing body of scholarship at UC Berkeley on socio-economic class -- defined by both household income and education -- and social behavior.
Results from five separate experiments shed new light on how humans from varying socio-economic backgrounds may respond to both natural and human-made disasters, including economic recessions, political instability, earthquakes and hurricanes. They also help explain why, in times of turmoil, people can become more polarized in their responses to uncertainty and chaos.
For example, when asked if they would move across the country for a higher-paying job, study participants from the lower class responded that they would decline in favor of staying close to friends, family and colleagues. By contrast, upper class participants opted to take the job and cut ties with their community.
Although the study does not provide a definitive reason for why the upper class, when stressed, focuses more on worldly goods than relationships, it posits that "material wealth may be a particularly salient, accessible and preferred individual coping mechanism ... when they are threatened by perceptions of chaos within the social environment."
Each experiment was done with a different group of ethnically and socio-economically diverse participants, all of whom reported their social status (household income and education) as well as their level of community mindedness and/or preoccupation with money.