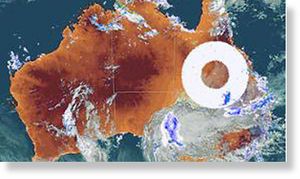 They are the digital-age equivalent of crop circles - mysterious patterns appearing on the Bureau of Meteorology's national radar system without any explanation.
And the random images described as red stars, rings of fire and white doughnuts are sending online conspiracy websites into meltdown.
The anomalies first began on January 15 when an "iced doughnut" appeared over Kalgoorlie in WA.