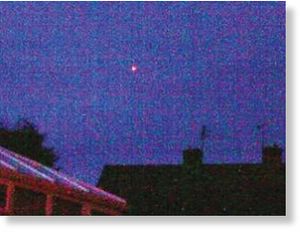 Pictures taken by a Worcester family show what they claim is a "fireball" streaking across the Worcester night sky.
The object which had "orange flames coming from its top and sides" was spotted in Worcester at 10.15pm on Thursday.
Rob Giles, aged 59, was driving his daughter and niece home when he looked up to see the bright object up above in the clear sky.
He said: "It just came right over the top of us heading towards the north east. I just stopped the car and got out. I was telling my daughter to take a photo."