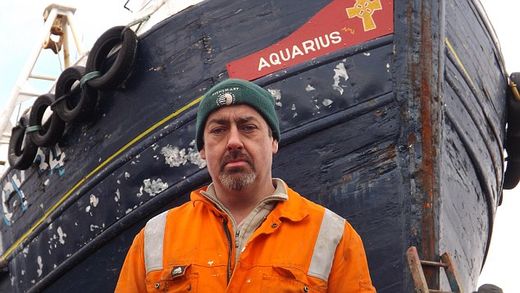 A fisherman told last night about the one that got away - a suspected Russian submarine which became entangled in his nets after it strayed inside British waters in the North Sea.
Angus Macleod, 46, was fishing for haddock and skate when he became convinced that a hostile vessel was caught up below his boat Aquarius.
The submarine attempted to free itself, taking the 65ft vessel and his two-ton catch with it.