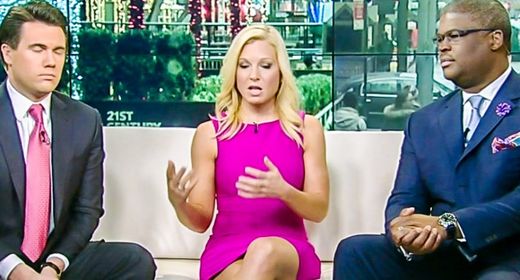 Fox News host Anna Kooiman speculated on Sunday that an AirAsia flight could have gone missing because international pilots were trained using the metric system.
During breaking coverage of missing Flight QZ8501, Kooiman asked former FAA spokesperson Scott Brenner if the "real reason" the plane had disappeared was because of the "different way other countries train their pilots."
"Even when we think about temperature, it's Fahrenheit or Celsius," she pointed out. "It's kilometers or miles. You know, everything about their training could be similar, but different."