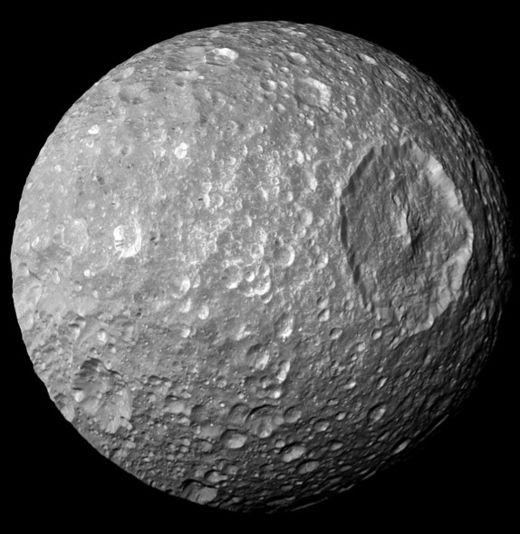 'Something is not right' with Saturn's 'Death Star'
An interesting
recent space study
found that one of Saturn's moons is behaving in a way scientists weren't expecting to see:
Mimas, one of Saturn's moons (nicknamed 'Death Star') has a telltale 'wobble', according to a new study.

"The data suggest that something is not right," Dr.Radwan Tajeddine, a Cornell University research associate in astronomy and the lead author of the article, said in a statement by NASA's Jet Propulsion Laboratory (JPL). "The amount of wobble we measured is double what was predicted."

The Cassani research associate went into more detail about what was "not right."