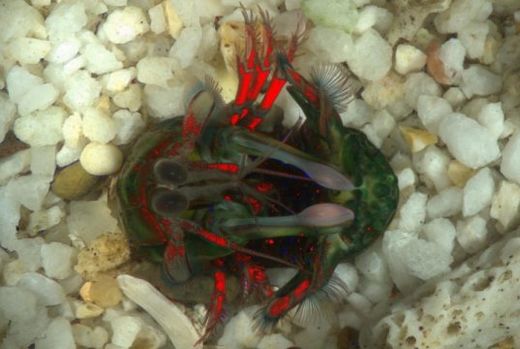 Researchers from the Queensland Brain Institute at The University of Queensland have uncovered a new form of secret light communication used by marine animals.
The findings may have applications in satellite remote sensing, biomedical imaging, cancer detection, and computer data storage.
Dr Yakir Gagnon, Professor Justin Marshall and colleagues previously showed that mantis shrimp (
Gonodactylaceus falcatus
) can reflect and detect circular polarising light, an ability extremely rare in nature. Until now, no-one has known what they use it for.
The new study shows
the shrimp use circular polarisation as a means to covertly advertise their presence to aggressive competitors
.