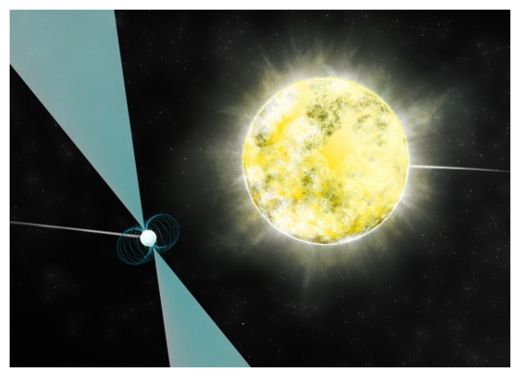 We live in a vast, dark Universe, which makes the smallest and coolest objects extremely difficult to detect, save for a stroke of luck. Often times this luck comes in the form of a companion. Take, for example, the first exoplanet detected due to its orbit around a pulsar - a rapidly spinning neutron star.
A team of researchers using the National Radio Astronomy Observatory's Green Bank Telescope and the Very Long Baseline Array (VLBA), as well as other observatories have repeated the story, detecting an object in orbit around a distant pulsar. Except this time it's the coldest, faintest white dwarf ever detected. So cool, in fact, its carbon has crystallized.
The punch line is this: with the help of a pulsar, astronomers have detected an Earth-size diamond in the sky.
"It's a really remarkable object," said lead author David Kaplan from the University of Wisconsin-Milwaukee in a
press release
. "These things should be out there, but because they are so dim they are very hard to find."