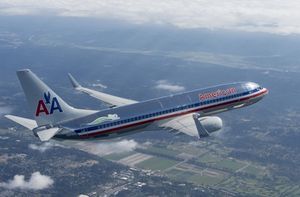 American Airlines has resumed at least some flights after a computer glitch forced it to ground all of its flights for several hours this afternoon (April 16).
The carrier resumed some flights right around 5 p.m. ET, but warned "we expect continued flight delays and cancellations throughout the remainder of the day."
More than 730 flights on American and regional affiliate American Eagle had been canceled as of 4:15 p.m. ET,
according to flight-tracking service FlightAware
. An additional 738 American flights were delayed today because of the glitch.
"This is a major outage for American and is the longest flight disruption as a result of a failure of an airline's back-end technology in recent history," FlightAware CEO Daniel Baker says to Today in the Sky. "It is likely to affect over 125,000 travelers today and tomorrow. United had a few similar outages last year, some as a result of the Continental/United merger and related technology fallout, but none were nearly as long as this" problem, which lasted more than 5 hours.