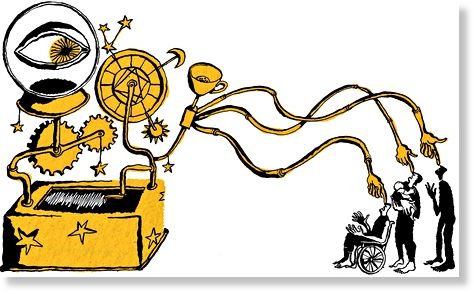 Buying voice risk analysis tools to root out benefit fraud is merely an authoritarian creation of suspicion for its own sake
Humankind has for centuries been trying to establish how to spot a liar without having to rely on language. The Chinese used to fill a man's mouth with dry rice, on the basis that the pressure of the untruth would interrupt his production of saliva, making the grains attach helpfully to his cheeks and tongue, to announce his mendacity. More recently we've had the polygraph test and, more recently still,
voice risk analysis
- they're a tiny bit more reliable than the rice, but really, there's not much in it.
They don't work for a number of reasons, but the main one is that they measure stress (on the basis that lying is more stressful than telling the truth). There's a huge variation in how we experience stress. A lot of people find any contact with a stranger stressful, whether they're lying or not; a lot of liars find it really difficult to become stressed, which is how they became delinquent in the first place, just chasing a thrill.
Overall, then, you have built a system in which the most dishonest actually perform pretty well, the least dishonest sometimes perform badly, and in the middle, there might be some whom you assess correctly on a good day.