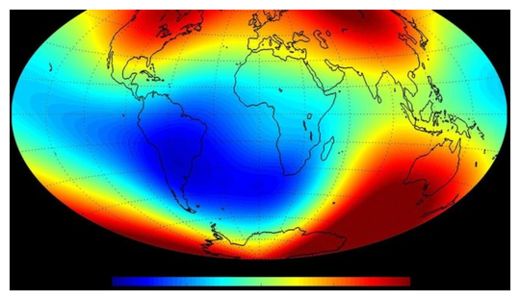 These high-resolution images show the most recent changes in the magnetic field that protects our planet.
They have been released by the European Space Agency (ESA) from its three-satellite Swarm Mission which was launched last year.
Measurements made over the past six months confirm the general trend of the field's weakening, with the most dramatic declines over the western hemisphere.
In other areas, such as the southern Indian Ocean, the magnetic field has strengthened since January.
The latest measurements also confirm the movement of magnetic North towards Siberia.
These changes are based on the magnetic signals stemming from Earth's core.