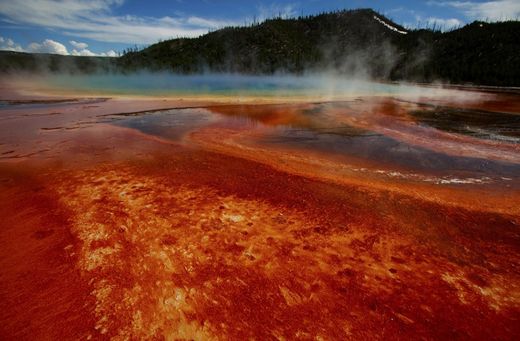 A super-volcano under Yellowstone National Park in Wyoming is an even bigger threat to the US than previously thought, scientists have found.
Researchers from the University of Utah said the volcano's magma chamber - a lake of molten rock beneath the National Park - is approximately 2.5 times bigger than earlier estimates suggested.
If the volcano were to erupt today, scientists predict that the resulting ash cloud would affect areas 1,000 miles away, leaving two thirds of the entire US uninhabitable.
The team discovered that the underground cavern is more than 90km long, containing up to 600 cubic km of molten rock.
Prof Bob Smith, of the University of Utah, said: "We've been working there for a long time, and we've always thought it would be bigger but this finding is astounding."
To gauge the size of the underground magma chamber, the research team used a series of seismometers placed around the park.