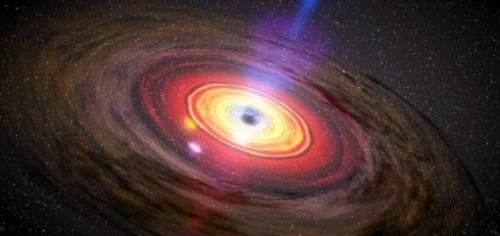 Yesterday I talked about black hole thermodynamics, specifically how you can
write the laws of thermodynamics as laws about black holes
. Central to the idea of thermodynamics is the
property of entropy
, which can be related to the
amount of physical information a system has
.
For classical black holes, this is a problem, because if you toss an object into such a black hole, the object (and all its physical
information
) is lost forever. It is as if the information of the object was erased, which would violate the basic principle that information cannot be destroyed. Now you might argue that being trapped is not the same thing as being destroyed, but for information it is. If you cannot recover the information, then it has been destroyed.
So it would seem that
black holes "eat" information
, even though the laws of thermodynamics say that shouldn't be possible. This is known as the black hole information paradox.