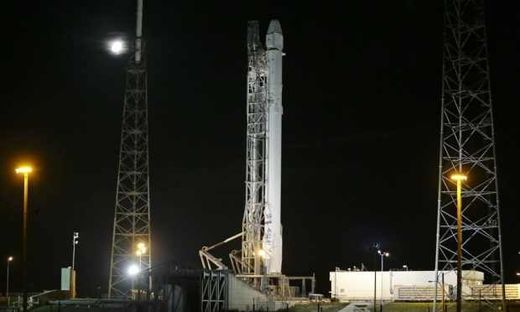 Nasa said on Sunday morning that "something went wrong" with the launch of a SpaceX supply mission to the International Space Station (ISS), and
confirmed that "the vehicle has broken up"
.
A video posted to Instagram
appeared to show the vehicle exploding. Reports said pieces could be seen falling into the Atlantic
.
Cargo on the unmanned Dragon SpX-7 rocket included food and care packages, systems hardware, "science materials", computer resources and spacewalking equipment. It also carried a docking adaptor for the station as part of operations to prepare for future commercial missions. At the end of a five-week mission the rocket was due to return 675kg of goods to earth.
On Sunday morning, ISS astronaut Scott Kelly tweeted: "Watched #Dragon launch from @space_station Sadly failed Space is hard Teams assess below @NASAKennedy #YearInSpace".
At 10.22am on Sunday, Nasa tweeted a picture of the launch of the rocket with the traditional phrase: "We have liftoff."