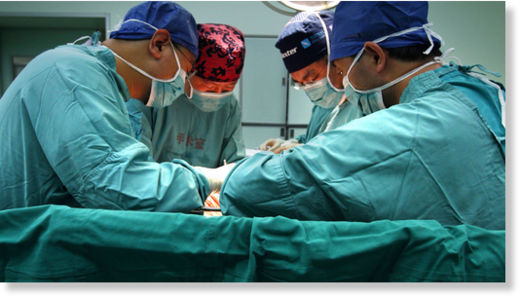 Chinese surgeons have successfully replaced a 3-year-old girl's skull with a 3D-printed titanium alloy substitute in a 17-hour-long operation. The girl had suffered from hydrocephalus, which had swelled her head up to 4 times the normal size.
The surgery was performed at the Second People's Hospital in Hunan province.
The doctors used 3D data and a computed tomography scanner to print three pieces of titanium mesh to replace the entire top portion of the child's skull.
The first stage of the surgery was to detach the girl's scalp from her head. Then the surgeons inserted drainage tubes and pumped out the brain fluid before putting in the transplants.
The girl, named Han Han, suffered from hydrocephalus, also known as "water on the brain." People with this illness have cerebrospinal fluid accumulating in their brain cavities.