About gotredeemed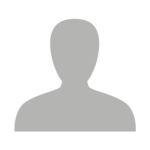 Greetings,
I'm an American citizen and am appalled by the very existence of the CIA. They are dealing in drugs again and I don't see anything in the mainstream media of course. I wrote to the President and told him that this Afghanistan adventure was just another Vietnam left over from the neo-cons. Our troops should not be deployed to kill and be killed for this! I'm guessing that the with drug proceeds, CIA is paying off governments around the world and that is why it's not being covered in mainstream media. All the innocents are being hurt here.
Contact Us
Support
SOTT.NET
E-mails sent to Sott.net become the property of Quantum Future Group, Inc and may be published without notice.
Reader comments do not necessarily reflect the views of the volunteers, editors, and directors of SOTT.net or the Quantum Future Group.
Remember, we need your help to collect information on what is going on in your part of the world! Send your article suggestions to:
Some icons appearing on this site were created by: Afterglow, Aha-Soft, AntialiasFactory, artdesigner.lv, Artura, DailyOverview, Dellustrations, Everaldo, GraphicsFuel, IconDrawer, IconFactory, Iconka, IconShock, Icons-Land, i-love-icons, KDE-look.org, Klukeart, Mayosoft, mugenb16, NicolasMollet, PetshopBoxStudio, VisualPharm, VistaICO, wbeiruti, WebIconset, YellowIcon
---
Original content © 2002-2015 by Sott.net/Signs of the Times. See: Fair Use Notice