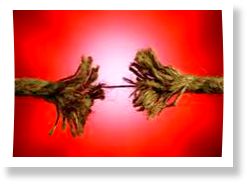 Allergy sufferers are more likely to experience flare-ups if they are stressed, research suggests.
Feeling stressed - including by allergy symptoms themselves - can have an impact on how many times people have an attack, it found.
Experts at Ohio State University in the US analysed 179 patients for a period of 12 weeks.
Of this group, 39 per cent had more than one allergy flare-up and were found to be the ones suffering the most stress.
Among those who were stressed, 64 per cent had more than four flare-ups over two 14-day periods.
A number of sufferers reported allergy flare-ups within days of increased daily stress, the study found.