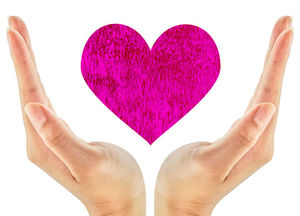 Being grateful helps patients recover from heart failure, a new study finds.
On top, two previous studies have found that
optimistic people have healthier hearts
and that a
strong sense of purpose may lower heart disease risk
.
In the new study, Dr Paul J. Mills and colleagues studied how gratefulness affected people suffering from asymptomatic heart failure.
He said:
"We found that more gratitude in these patients was associated with better mood, better sleep, less fatigue and lower levels of inflammatory biomarkers related to cardiac health."
The study looked at people who had developed a heart problem — like having a heart attack — but who did not have other typical symptoms (shortness of breath or fatigue).