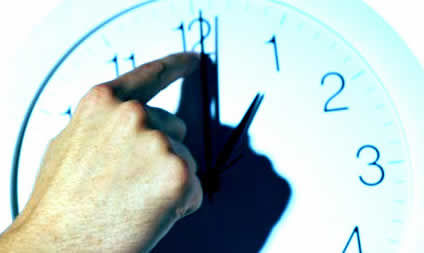 Whether we move our clocks back in the fall or forward in the spring, our health decreases, our pollution increases and our lives become more complicated. Isn't time to change daylight saving time (DST) and align ourselves with the other 80 percent of the world that refuses to adopt this ridiculous initiative which only benefits the most polluting companies on Earth?
Only 20 percent of the world's population uses DST and it's responsible for a host of problems.
As far back as 1897, countries began instituting daylight saving time, adding an hour of sunlight to the day. This meant communities could supposedly be more productive -- people could work longer, and when work was done it was still bright enough to run errands and stimulate the economy. We of course must continue to make money for the largest corporations on Earth shouldn't we?