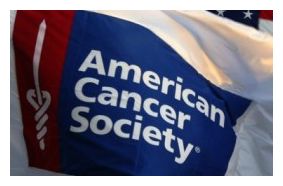 Did you realize that all conventional methods of killing cancer have only a 3% overall 'cure' rate? Chemotherapy and radiation not only have low cure rates, but they also kill healthy cells and often make cancer worse, when this is completely unnecessary because most cells can be reverted into healthy, non-damaging cells with the right treatment.
That's not something the American Cancer Society (ACS) and Susan G. Komen for the Cure want you to know, though. They are in bed with Big Pharma, and financed by the legacy of John D. Rockefeller who started the ACS in 1913.
An Unfortunate History
The ACS was begun as a business model - not a means to 'cure' people from life-threatening illness. It's also a brilliant way to wash dirty money. The ACS, in fact, receives more money in contributions every few minutes than the Independent Cancer Research Foundation (ICRF) (which has 90% 'cure rates') receives
in a full year
!!
John D. Rockefeller is also the son of the founder of the pharmaceutical industry in the US. Sterling Drug, Inc., the largest holding company in the Rockefeller Drug Empire and its 68 subsidiaries, showed profits in 1961 of $23,463,719 after taxes, on net assets of $43,108,106 - a 54% profit.
Squibb
, another Rockefeller-controlled company, made not 6%, but
576% on the actual value of its property in 1945
. At this time, the Army Surgeon General's Office and the Navy Bureau of Medicine and Surgery were also heavily promoting vaccines to the tune of 200 million 'shots' per year.