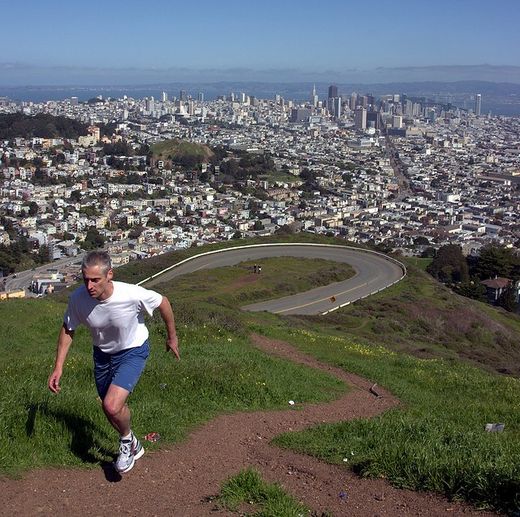 You don't need to clock record speeds or run marathons to stay healthy. A new study published in the
Journal of the American College of Cardiology
finds that running as little as five minutes a day will do. It gives you the same benefits of
running or walking
for longer. The key is to sustain the practice.
Running may in fact be a better exercise option than more moderate-intensity exercises for healthy but sedentary people since
it produces similar, if not greater, mortality benefits in five to 10 minutes compared to 15 to 20 minutes per day of moderate-intensity activity. The research followed more than 55,137 adults between the ages of 18 and 100 over a period of 15 years, recording their daily activity, including running.
Compared with non-runners, the runners had a 30% lower risk of death from all causes and a 45% lower risk of death from heart disease or stroke. The benefits were the same irrespective of the distance, frequency or speed. Benefits were also the same regardless of sex, age, body mass index, health conditions, smoking status or alcohol use.