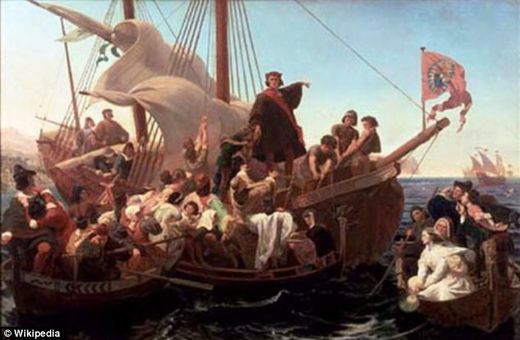 The ship that led Christopher Columbus' mission to discover America was run aground and used as accommodation before finally being burnt by natives, it has been claimed.The theory raises new questions about claims that the boat was found off the coast of Haiti by a US explorer earlier this year.
Portuguese-American historian, Manuel Rosa has spent 20 years tracing the ship.He believes the
Santa Maria
was purposely dragged up onto the beach of Caracol, re-christened
Natividad
and ordered shot side-to-side by a cannonball on January 2, 1493.
'This cannonball intentionally disabled and marooned the
Santa Maria
,' claims Rosa.