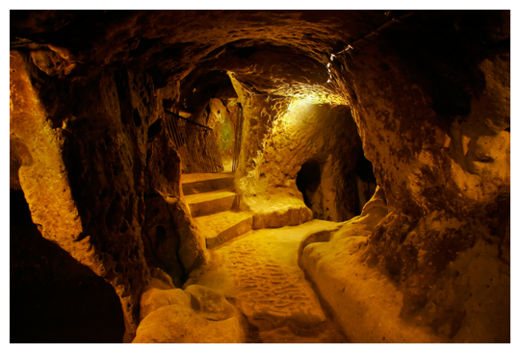 Long ago, in the region surrounding Nevsehir and Kayseri, in central Turkey, an ancient people built, or rather dug, over 200 underground cities. The deepest of these, under the present day town of
Derinkuyu
, delves over 250 feet below the Earth's surface, and boasts numerous tunnels, halls, meeting rooms, wells and passages.
Because the city was carved from existing caves and underground structures that had first formed naturally, there is no way to discern, with traditional archaeological methods of dating, when exactly Derinkuyu was built.
As such, and with ties to the Hittites, Phrygians and Persians, Derinkuyu presents a fascinating riddle for ancient mystery enthusiasts.