The Douglas A-20 Havoc (DB-7) loaned to the USSR under the World War II Lend-Lease programme.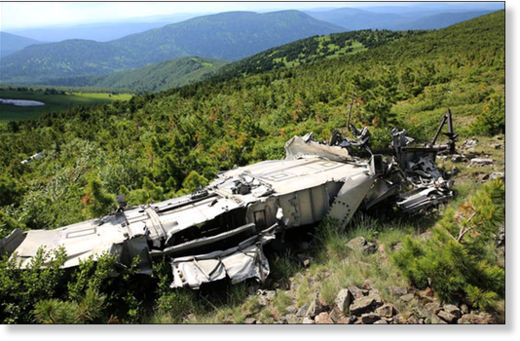 The American military aircraft was lost in the taiga over Kemerovo region in western Siberia 71 years ago en route to the eastern front in Europe from Alaska.
Wreckage of the bomber had been spotted by a hunter in the taiga 48 years ago but despite some parts being clearly visible from the air, he was unable to retrace his steps to the crash site in the 4,129 square kilometre Kuznetsky Alatau wildlife reserve.
The crashed plane was found and pictured on 3 July on the slopes of the Zelyonaya mountain by a research team engaged on other work headed by the reserve's director Alexey Vasilchenko, 52.
'Remains of the crew were not found,' said spokeswoman Nadezhda Eliseeva. 'The wreckage was discovered during research on other work. It was a chance discovery in the north of the reserve'.