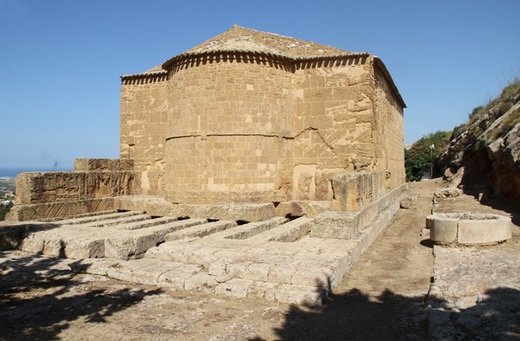 An ancient Greek temple was built to face the setting full moon near the winter solstice, according to new research that sheds new light on the orientation of sacred monuments.
A new survey of the Valley of the Temples just outside Agrigento, Italy, reveals the 2,500-year-old temples were not deliberately aligned to the rising sun, as generally believed. A variety of factors, not all of them being astronomical, inspired the ancient architects.
"Alignment was widely determined by urban layout and morphological aspects of the terrain as well as religious connections," Giulio Magli, professor of archaeoastronomy at Milan's Polytechnic University, told Discovery News.
Magli and colleagues Robert Hannah, at the University of Waikato, New Zealand, and Andrea Orlando, at the Catania Astrophysical Observatory, conducted the research with funding from the Ente Parco della Valle dei Templi. Their findings are published on the Cornell University physics Web site,
arXiv.org
.