Stunning pictures as shamans from around the world gather in Sayan Mountains.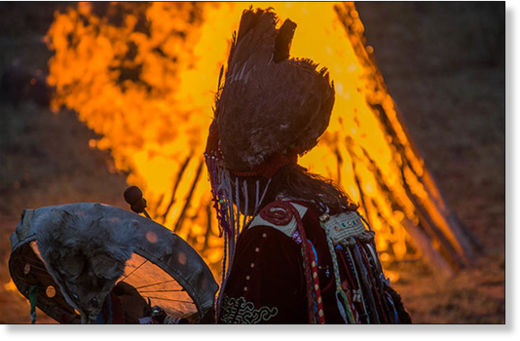 A shaman, in the dictionary definition, is 'a person regarded as having access to, and influence in, the world of good and evil spirits, especially among some peoples of northern Asia and North America. Typically such people enter a trance state during a ritual, and practise divination and healing.'
These images - giving an extraordinary glimpse inside this largely unknown world - have emerged of a conclave held this summer over nine days near the village Khorum-Dag in Tuva Republic.