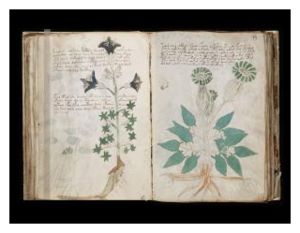 A mysterious manuscript that appears to be written in gibberish may actually be in an extinct dialect of the Mexican language Nahuatl. Illustrations of plants in the manuscript have been linked to plants native to Central America for the first time, suggesting a new origin for the text. But some still say it could be a hoax.
The Voynich manuscript
has puzzled researchers since book dealer Wilfrid Voynich found it in an Italian monastery in 1912.
Among hundreds of pages of so-far undecipherable text, it
includes illustrations of naked nymphs, astrological diagrams and drawings of plants
that no one has been able to identify.
An academic war has raged for years between those who think the manuscript contains a real language that could eventually be decoded, and those who think it was a clever forgery designed to dupe book collectors.
"It's a battle with two sides," says Alain Touwaide, a historian of botany at the Smithsonian Institute in Washington DC.