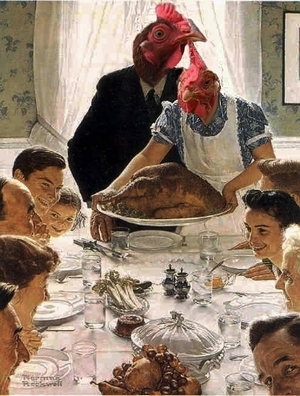 When Americans celebrate Thanksgiving, they don't know what they are celebrating.
In American folklore, Thanksgiving is a holiday that originated in 1621 with the Pilgrims celebrating a good harvest. Some historians say that this event is poorly documented, and others believe that the Thanksgiving tradition travelled to the New World with the Pilgrims and Puritans who brought with them the English Days of Thanksgiving. Other historians think the Pilgrims associated their relief from hunger with their observance of the relief of the siege of Leiden.
The Pilgrims' Thanksgiving, if it happened, might not have been the first in the New World. Historians say the Virginia colonial charter declared a Day of Thanksgiving in 1619, and other historians say the first Thanksgiving was observed by the Spanish in Florida in 1565.