Japanese Tech Firm NTT is scanning the ancient texts in the Vatican Apostolic Library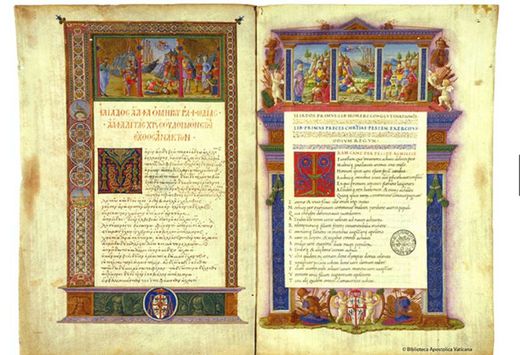 Almost 600 years after Pope Nicholas V founded the
Vatican Apostolic Library
, the Holy See is now turning to 50 experts, five scanners and a Japanese IT firm to digitize millions of pages from its priceless manuscripts, opening them to the broader public for the first time.
When the project is finished, one of the richest and most important collections of historical texts in the world will be available with a click of the mouse - and free.
The plan marks a revolution for an institution known as the Popes' Library, which houses more than 82,000 manuscripts, some dating back to the second century. Scholars must now submit a detailed request to gain access to the library, which sits within the Vatican walls. The most precious works of art, such as a 1,600-year old manuscript displaying Virgil's poems once studied by Raphael, have been mostly off-limits.